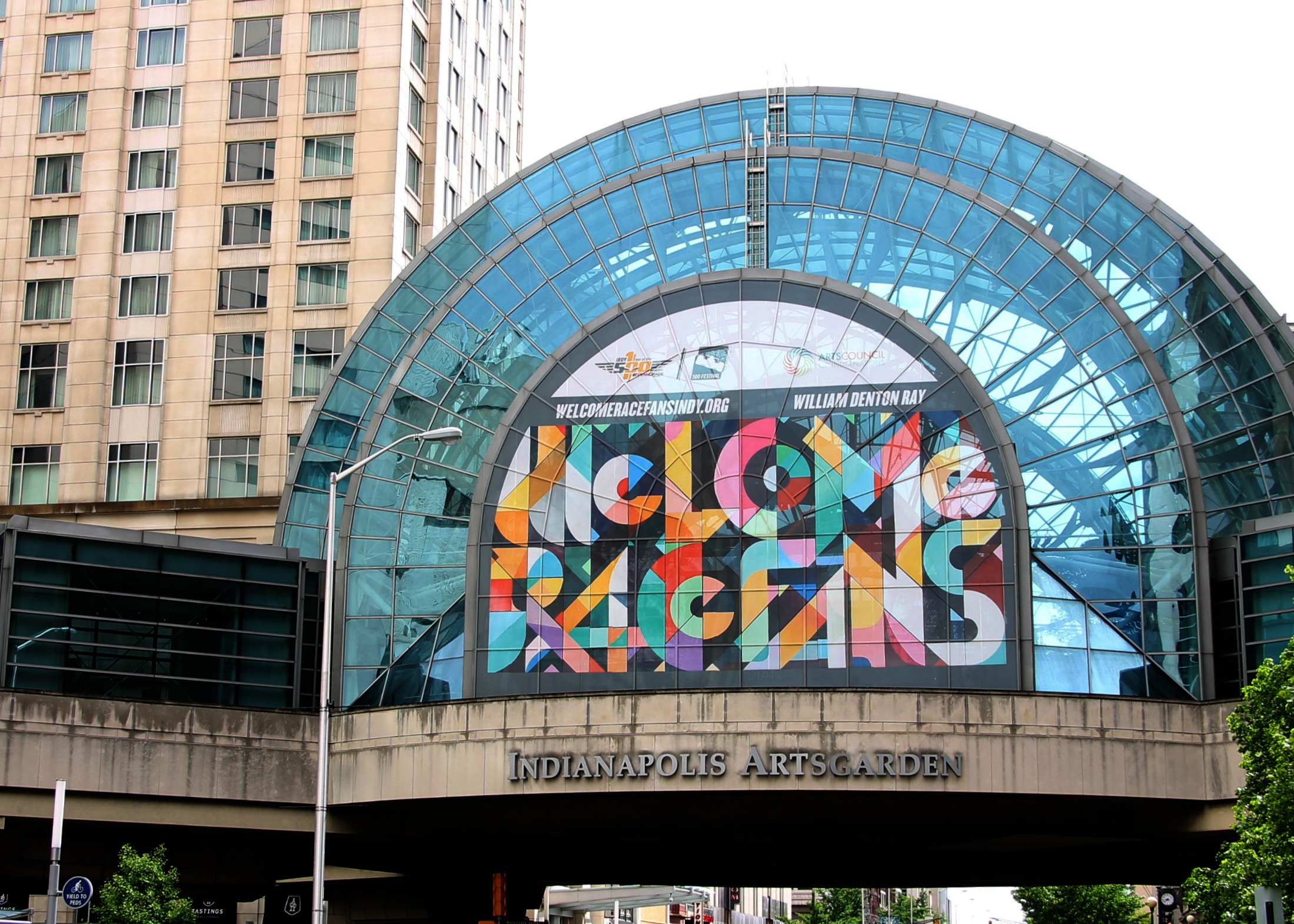 CONTACT
For questions, please contact us at welcomeracefans@indyarts.org
---
About the Arts Council of Indianapolis
The Arts Council of Indianapolis fosters meaningful engagement in the arts by nurturing a culture where artists and arts organizations thrive. The Arts Council is an organization that advocates for the need and importance of broad community funding and support for a thriving arts scene; innovates by constantly pursuing and promoting innovative ideas and programs that better serve the area, its artists, and arts organizations; and connects artists, audiences, businesses, foundations, and arts and cultural organizations with opportunities to explore and expand central Indiana's creative vitality.
The Arts Council owns and operates two performance and exhibition spaces, the Indianapolis Artsgarden (attached to Circle Centre Mall) and Gallery 924 (at 924 N. Pennsylvania Street). The Arts Council allocates public funding to arts and cultural organizations through a competitive grant program; offers fellowship opportunities including the Creative Renewal Arts Fellowship, the Transformational Impact Fellowship, and the Robert D. Beckmann, Jr. Emerging Artist Fellowship; provides programs, services, and technical assistance for artists and arts organizations; and manages the city's public art program. The Indy Arts Guide provides a comprehensive arts calendar featuring thousands of events, performances, and exhibitions throughout central Indiana.
For more information on the Arts Council, call (317) 631-3301 or visit online at indyarts.org.
Connect with the Arts Council of Indianapolis on Facebook/indyarts, Twitter and Instagram @artscouncilindy, and online at indyarts.org.
---
About the 100th Running Host Committee
The 100th Running Host Committee of the Indianapolis 500 presented by PennGrade Motor Oil has been organized to help ensure this monumental moment in sporting and Hoosier history reaches as many people as possible. The Host Committee includes twelve full committees and forty sub-committees with hundreds of enthusiastic community volunteers. These individuals will work together to foster pride in our state's signature event and give all Hoosiers a chance to participate in festivities surrounding the 100th Running. The Host Committee is an offshoot of the 500 Festival, working in tandem with the Indianapolis Motor Speedway and the Indianapolis Motor Speedway Hall of Fame museum.
Click here for a full list of committees and subcommittees.
For more information, visit www.500festival.com