Digital and acrylic on canvas
We Made It signifies a celebration of achievement and accomplishment of victory in the advancement of the Indy 500 promoting unity and diversity among race fans, racers, and the Indianapolis Motor Speedway.   
---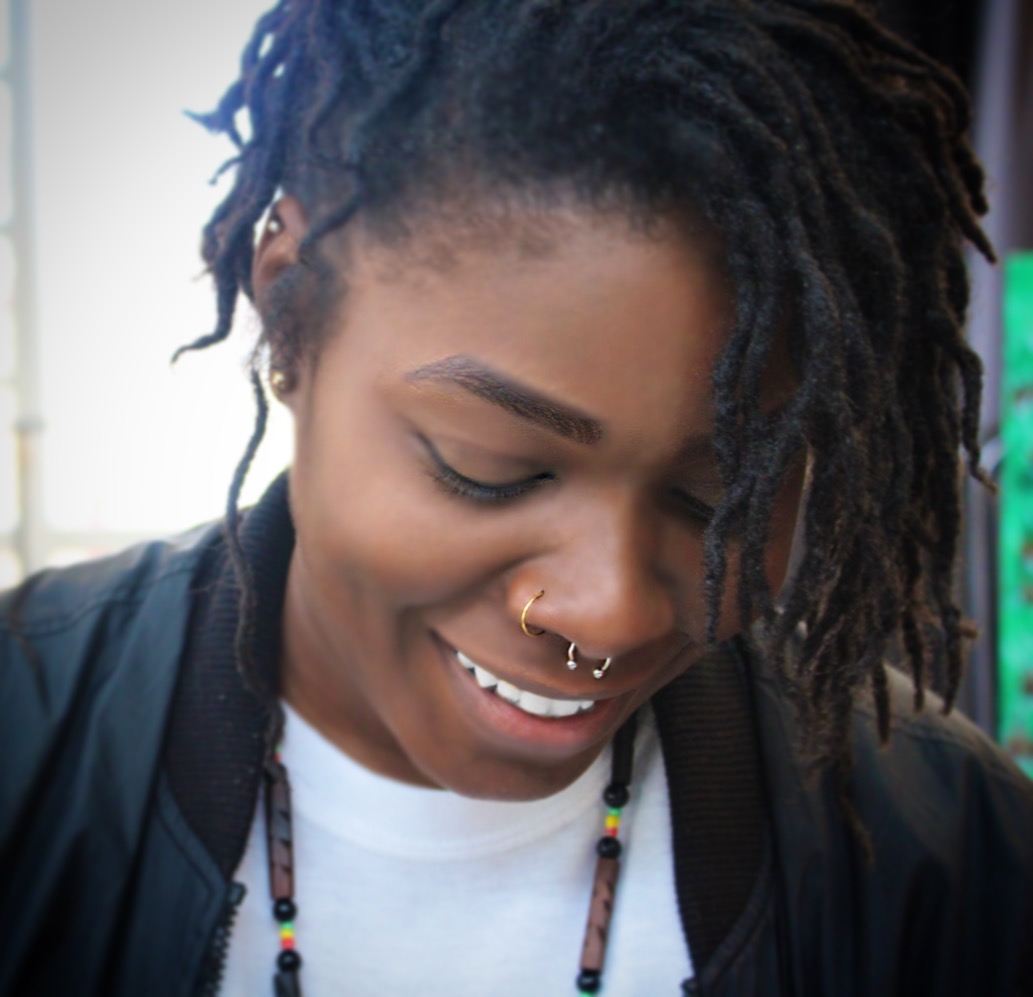 Boxx The Artist synthesizes expressionistic portraiture through acrylic paintings, digital art, andpublic installations that examines the African Diaspora providing cultural images that honor amarginalized community. Her work captures different elements of life promoting health, wealth,wellness, and celebrating Blackness.She is an Indianapolis based full-time visual artist practicing for approximately 6 yearsprofessionally, from Gary, Indiana. Boxx received a dual Bachelor of Arts degree from PurdueUniversity studying Mass Communication, African American Studies, with minors in PoliticalScience and Entrepreneurship & Innovation.Her art initiatives are to share culturally expressive art that serves as a connector of community.Boxx has exhibited in a host of exhibits, notably the Black Creativity Juried 2022 and 2023Exhibit for the Chicago Museum of Science and Industry, and the 26th African American ArtExhibition at the Roanna H. Victor Gallery at Actors Theatre of Louisville. She has installeddifferent murals located throughout Indianapolis participating in the 2021 High Art BillboardProject, Murals for Racial Justice Project, and the Indy Art & Seek Public art activations with acommunity interactive mural installation located atthe Martindale-Brightwood Library.Boxx completed serving as an Artist Apprentice for the inaugural Bicentennial Major Taylormural installation, installing a 5-story civic mural. She has served as Maker-In-Resident for theIgnite Studio at the East Hamilton Public Library in Fishers, Indiana; Artist and Curator for CatHead Press Artist Residency, and selected as a 2021 Fellow for the Indiana Arts Commission,On Ramp Creative Entrepreneur Accelerator. She is currently working to install murals for theSmithsonian Institute Traveling Exhibit, located at Conner Prairie for the Habitat InstallationBoxx received the 2022 Dehaan Artist of Distinction recognized and awarded through theIndianapolis Arts Council and the Christel DeHaan Family Foundation.
If you are interested in purchasing this artwork or commissioning the artist, please contact boxxtheartist@gmail.com | @boxxtheartist