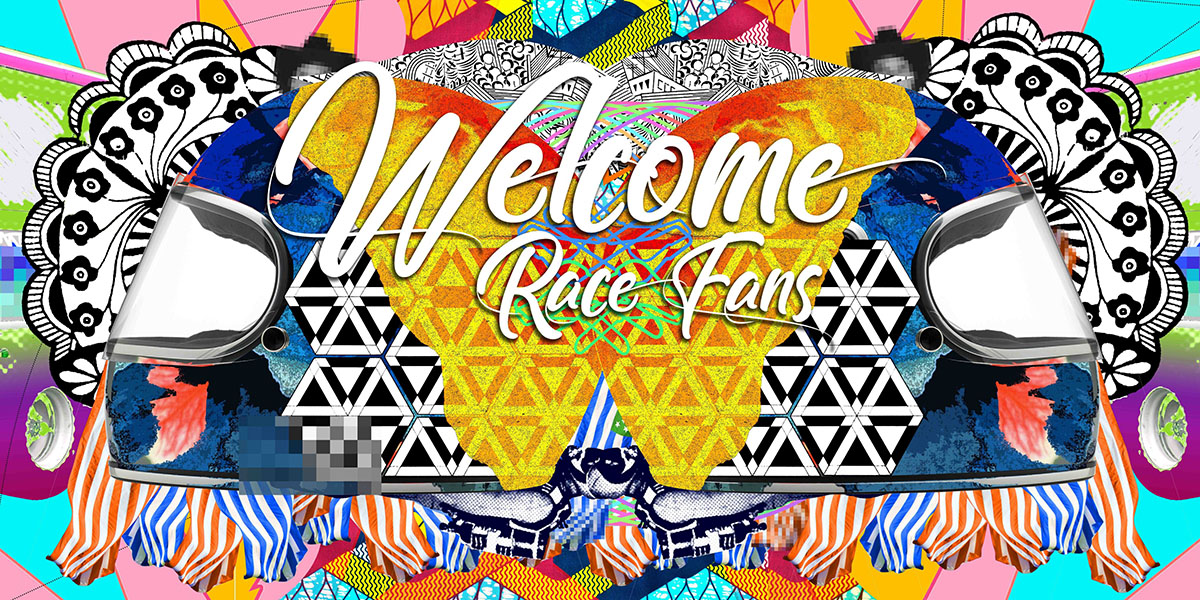 Artwork
To date we have commissioned 58 original artworks for the Welcome Race Fans project. In the dropdown pages above you'll see the artwork listed by year along with a link to learn more about each artist.
If you are interested in purchasing one of the original artworks, please e-mail welcomeracefans@indyarts.org.
We would love to see your photos while you interact with the Welcome Race Fans artwork around the city. Use #WelcomeRaceFans to share your photos on social media.
Image above: Artur Silva, Untitled (Race), inkjet on canvas, 2018.