100th Running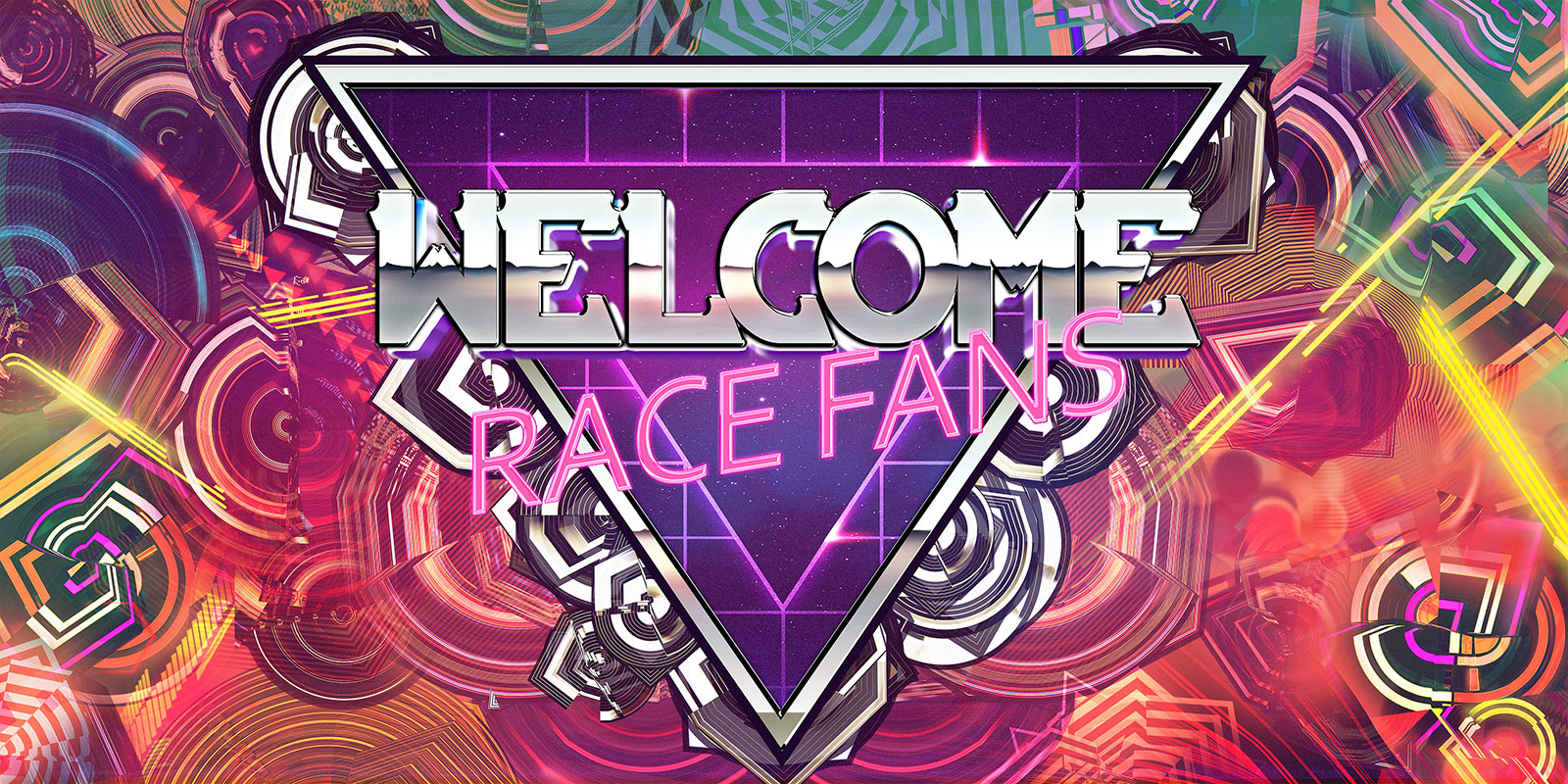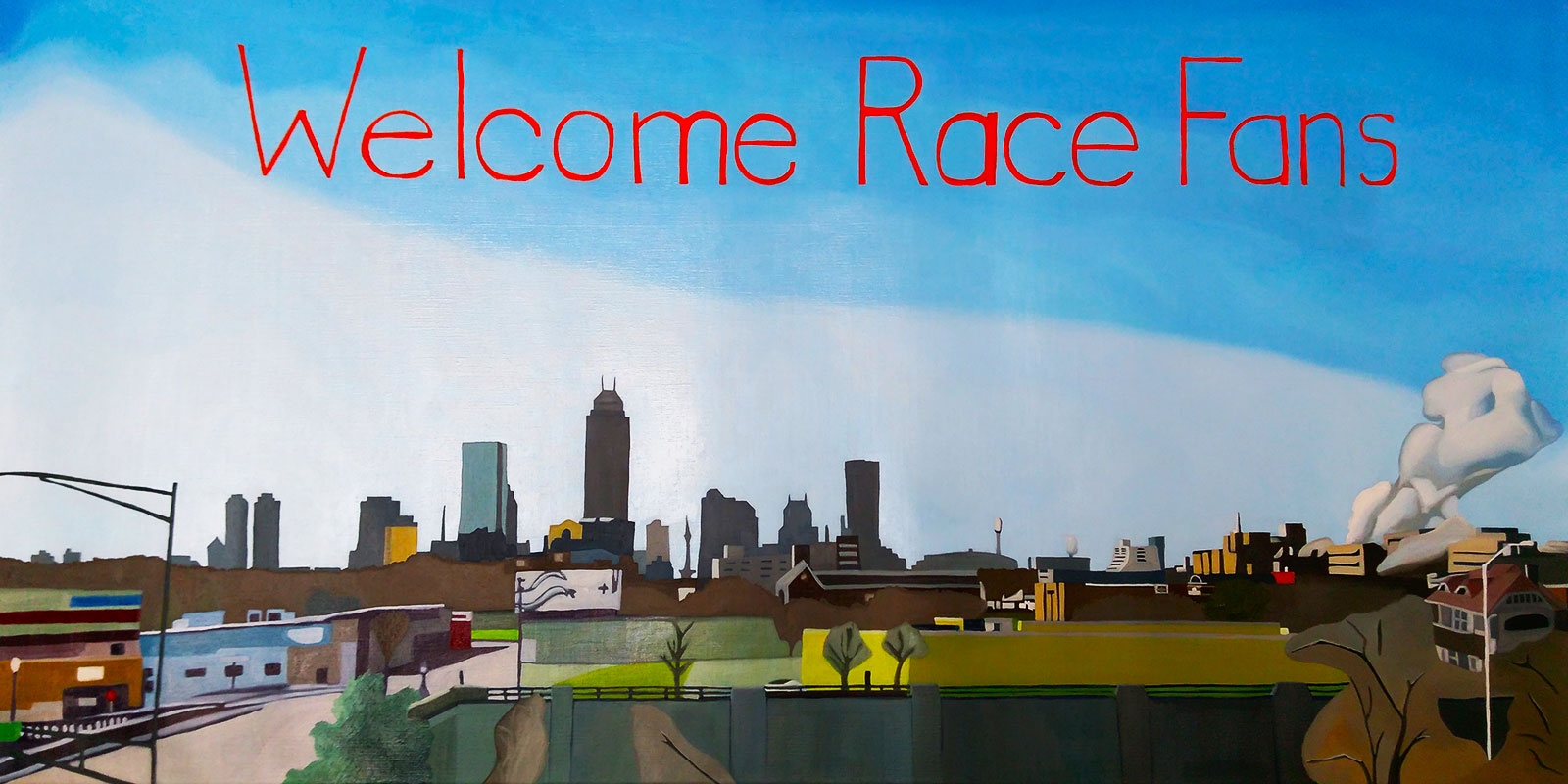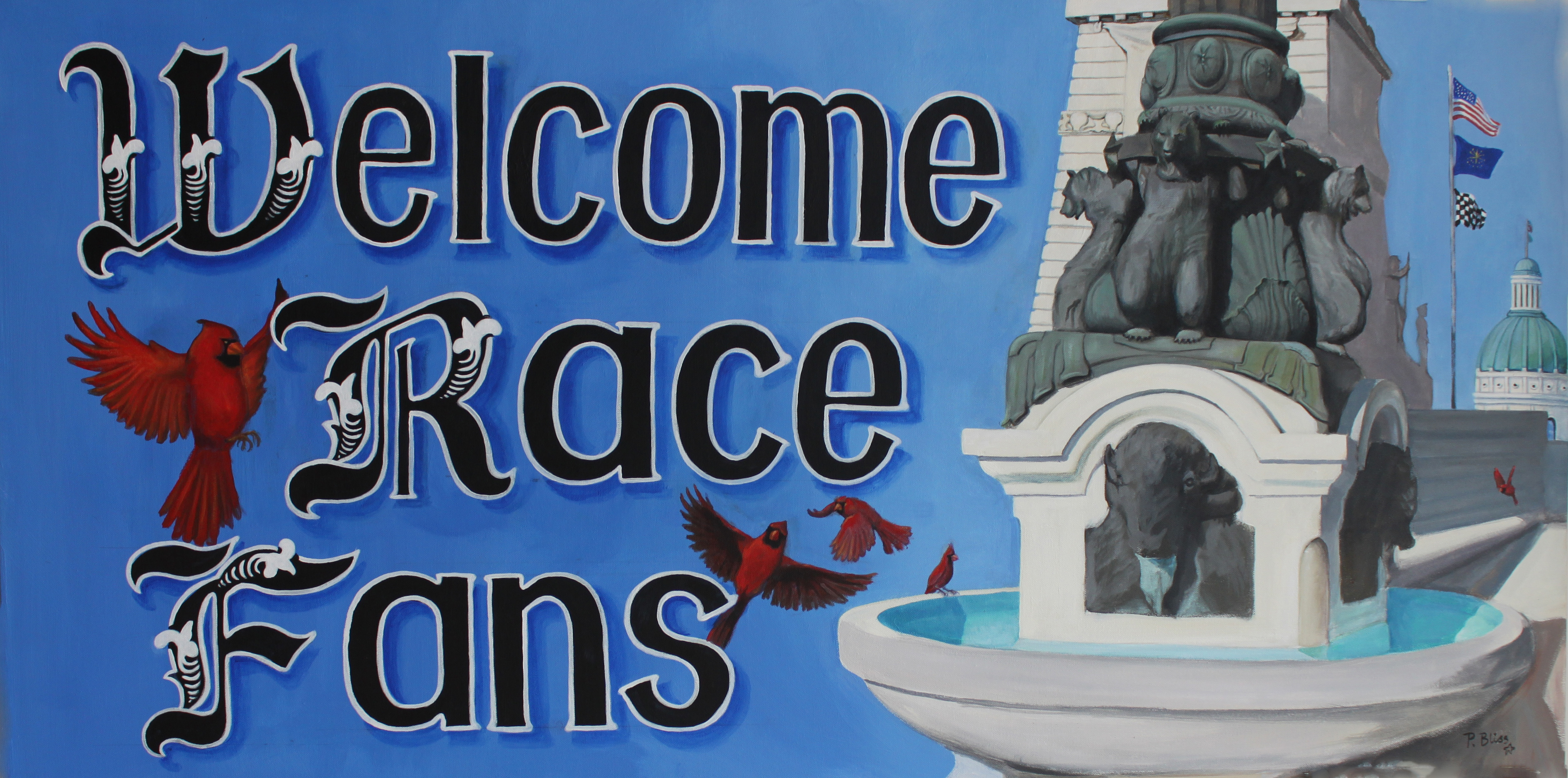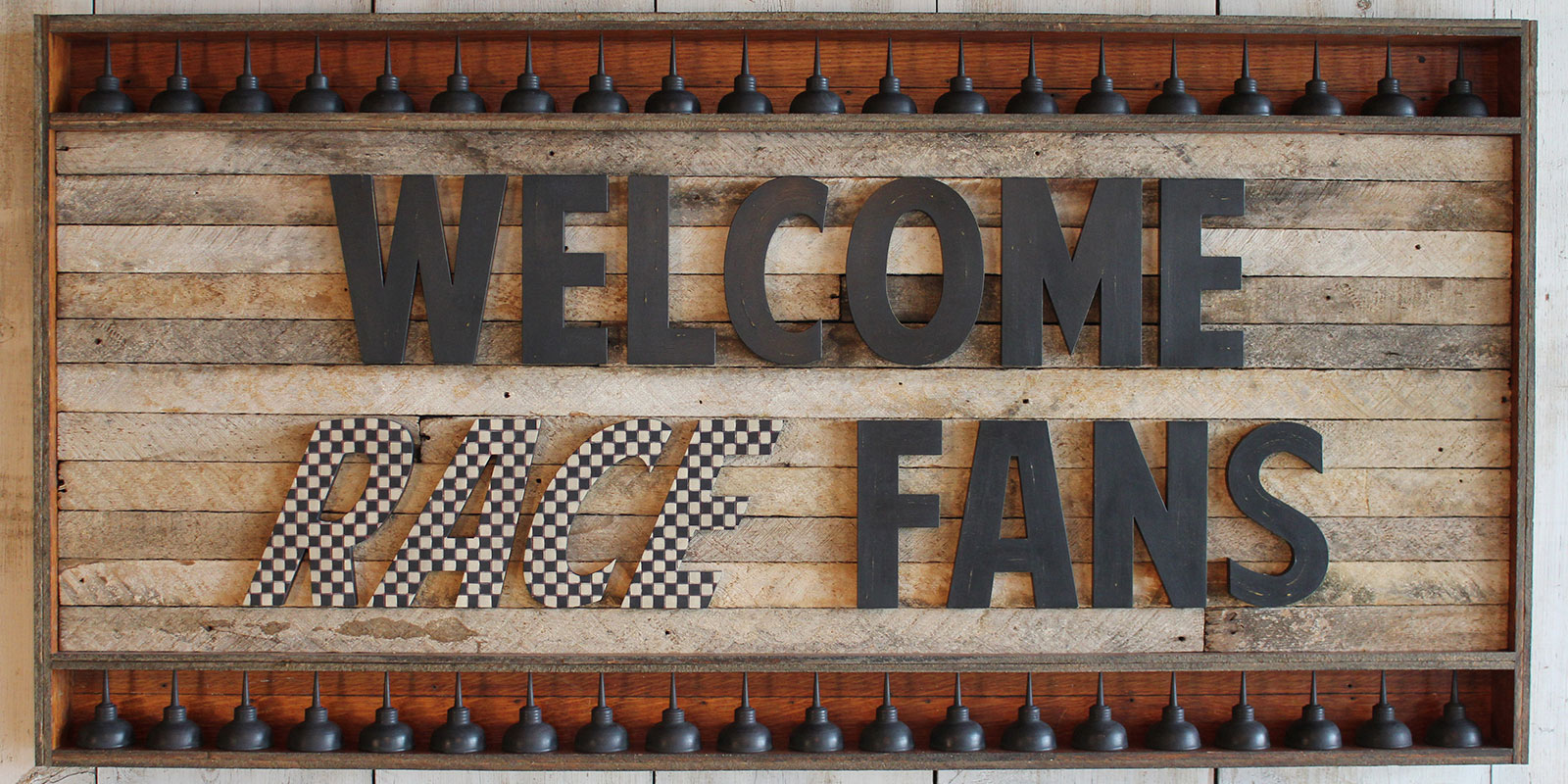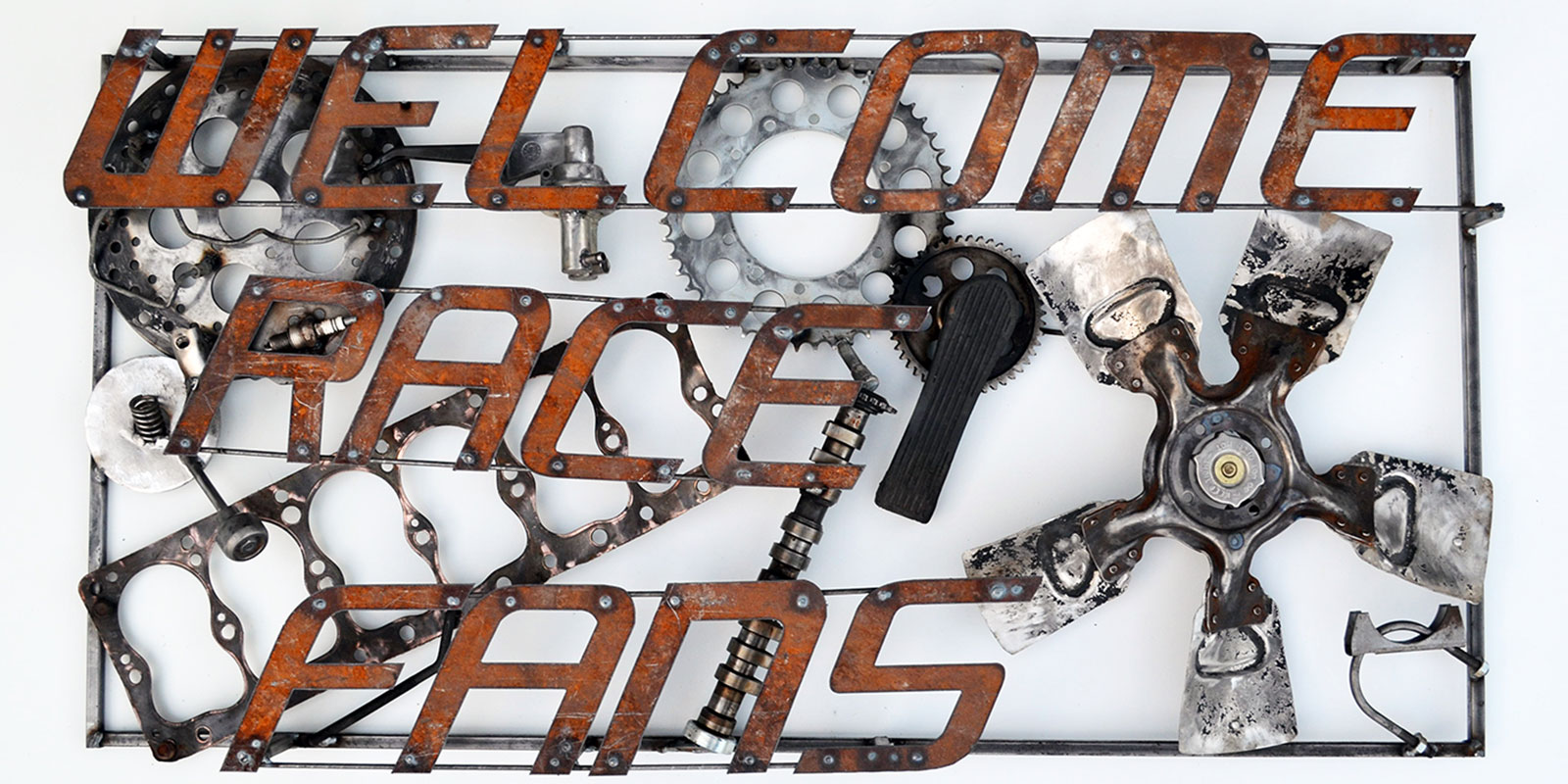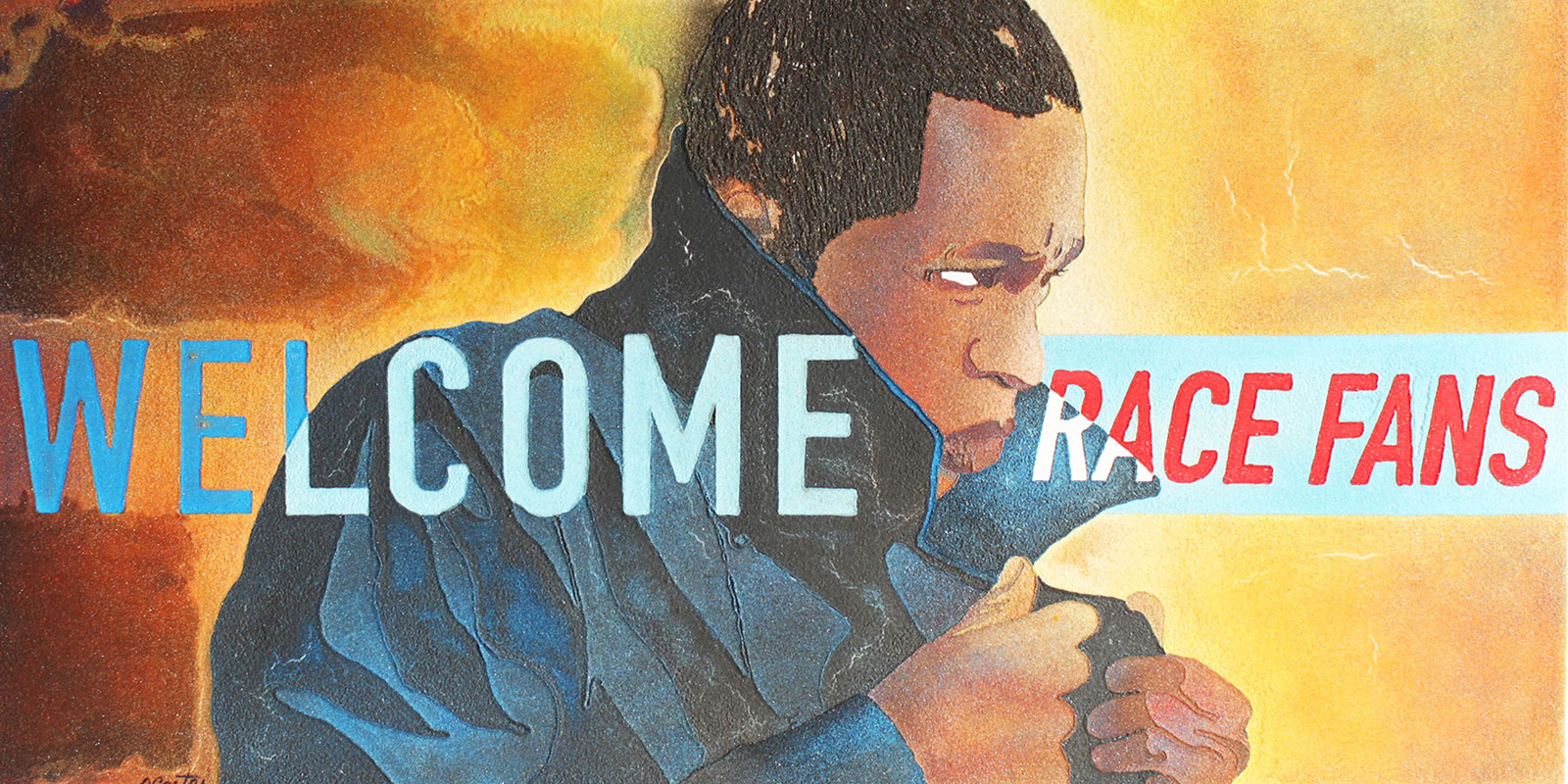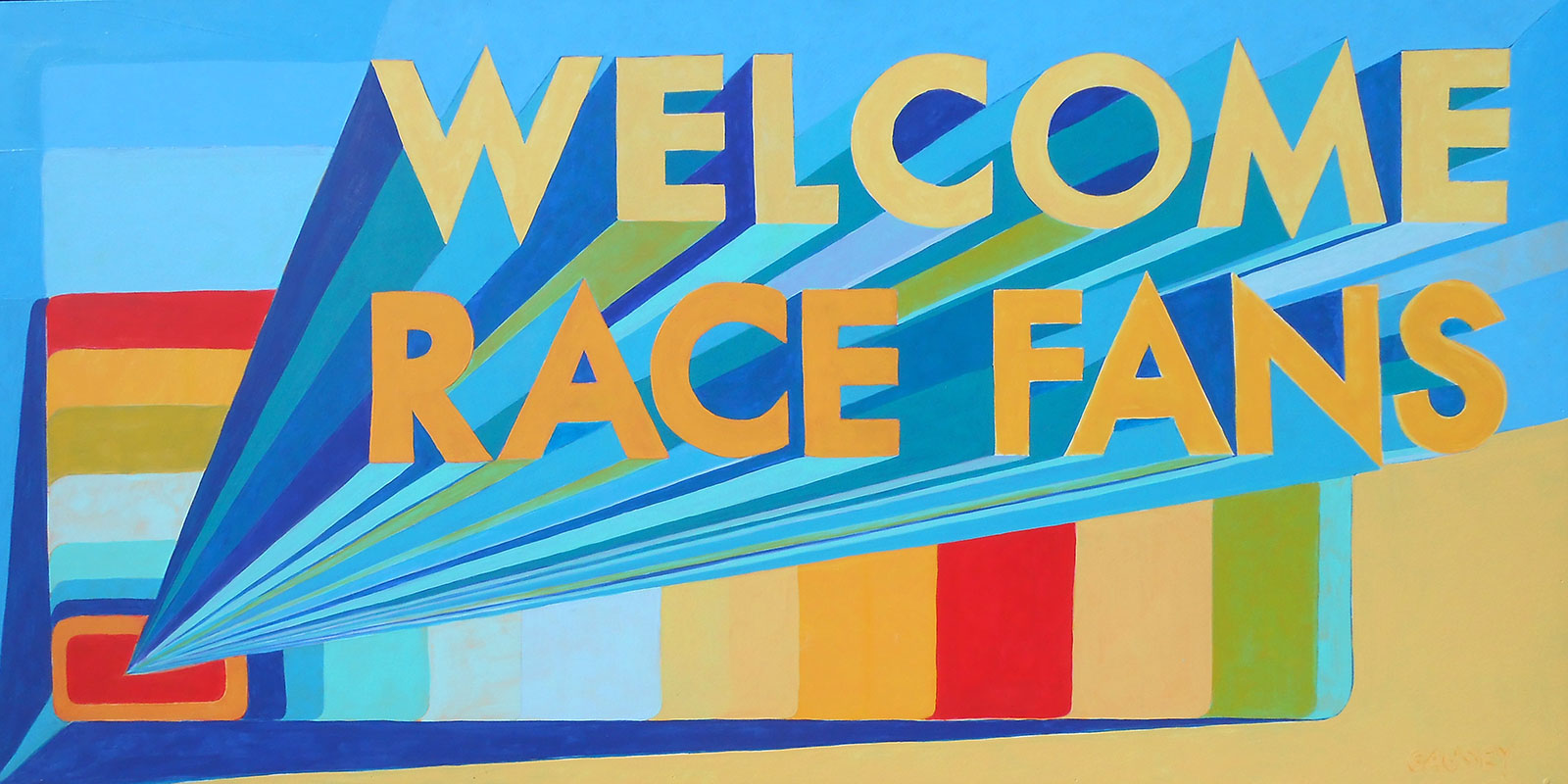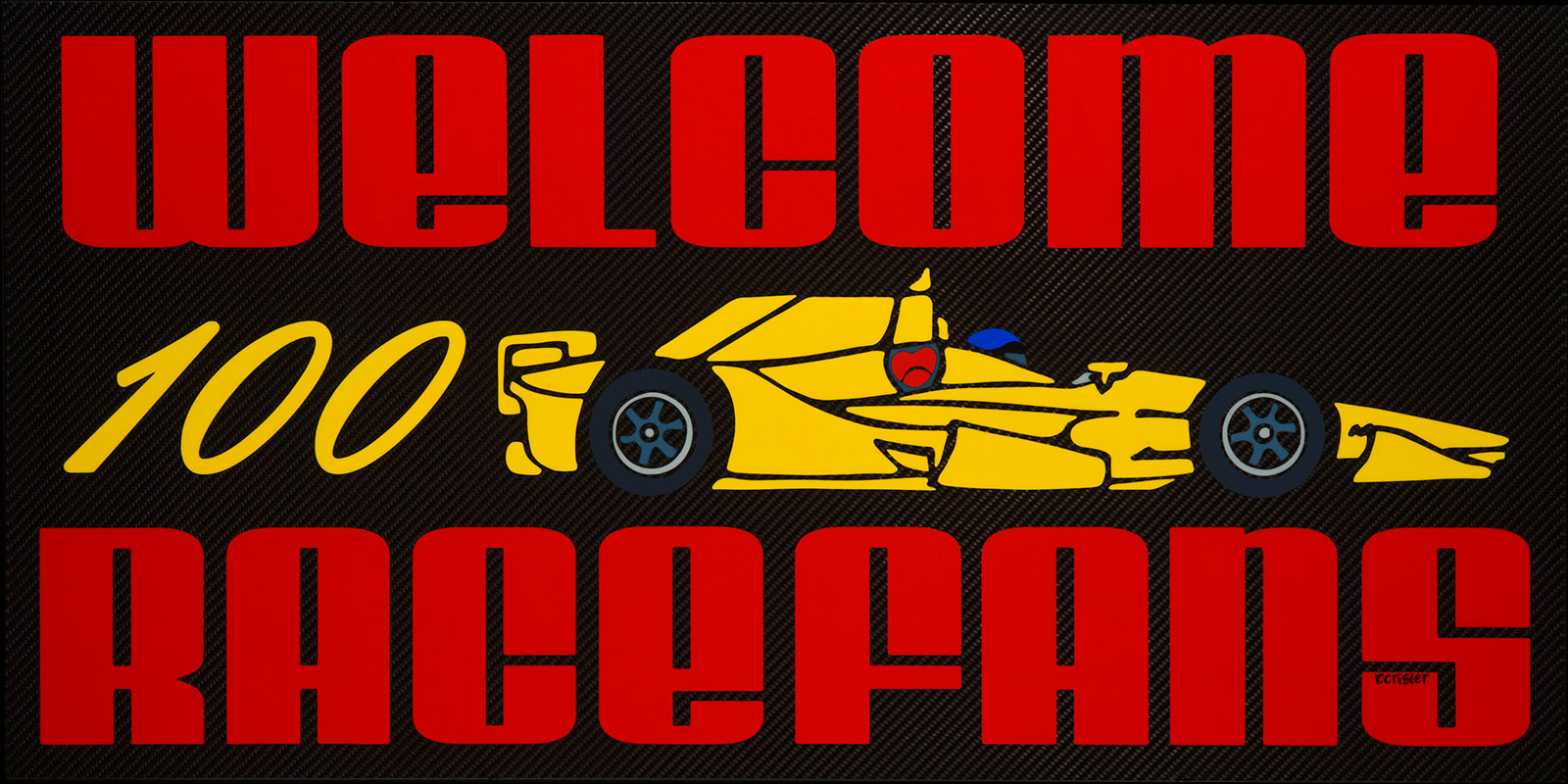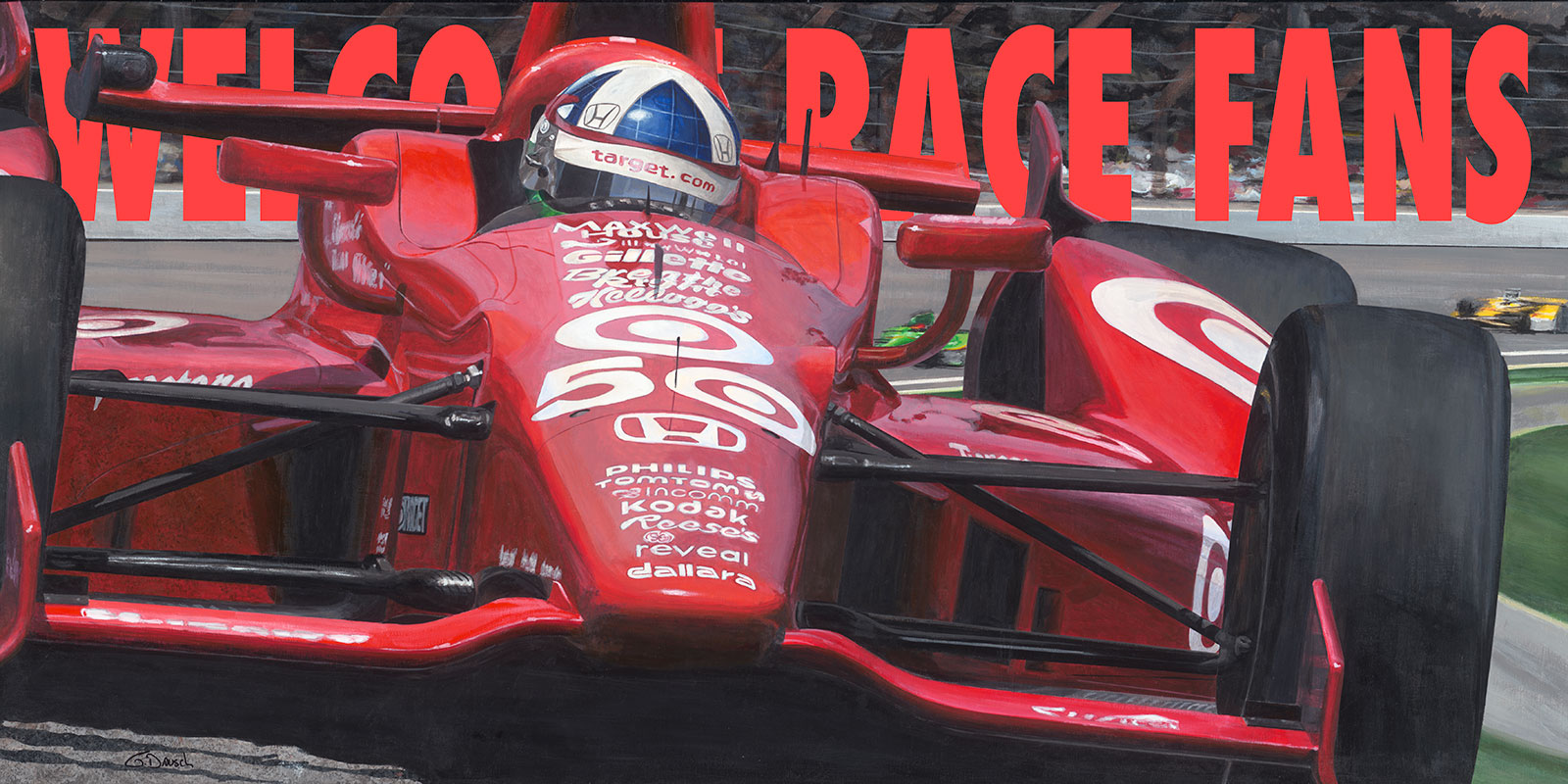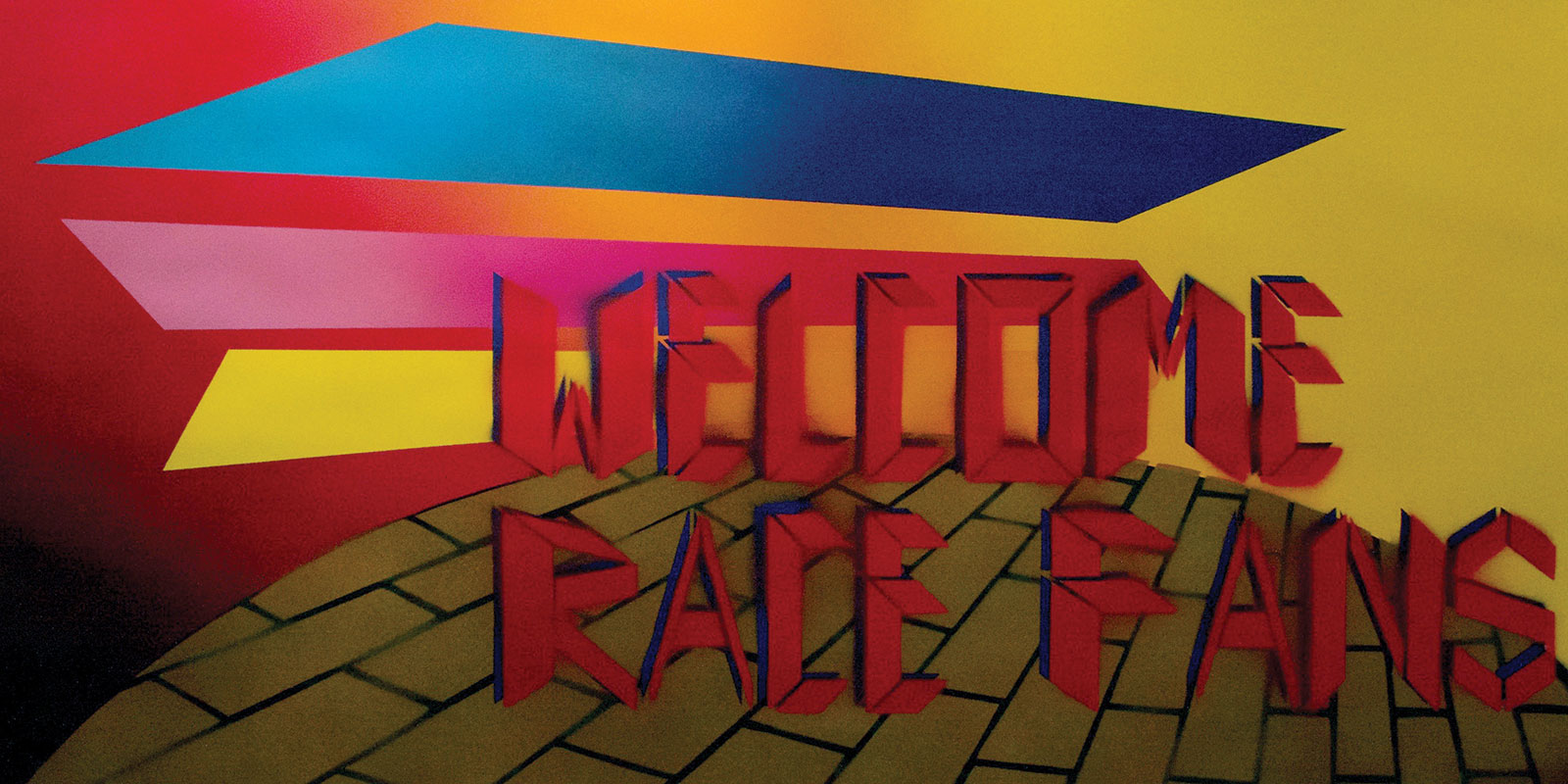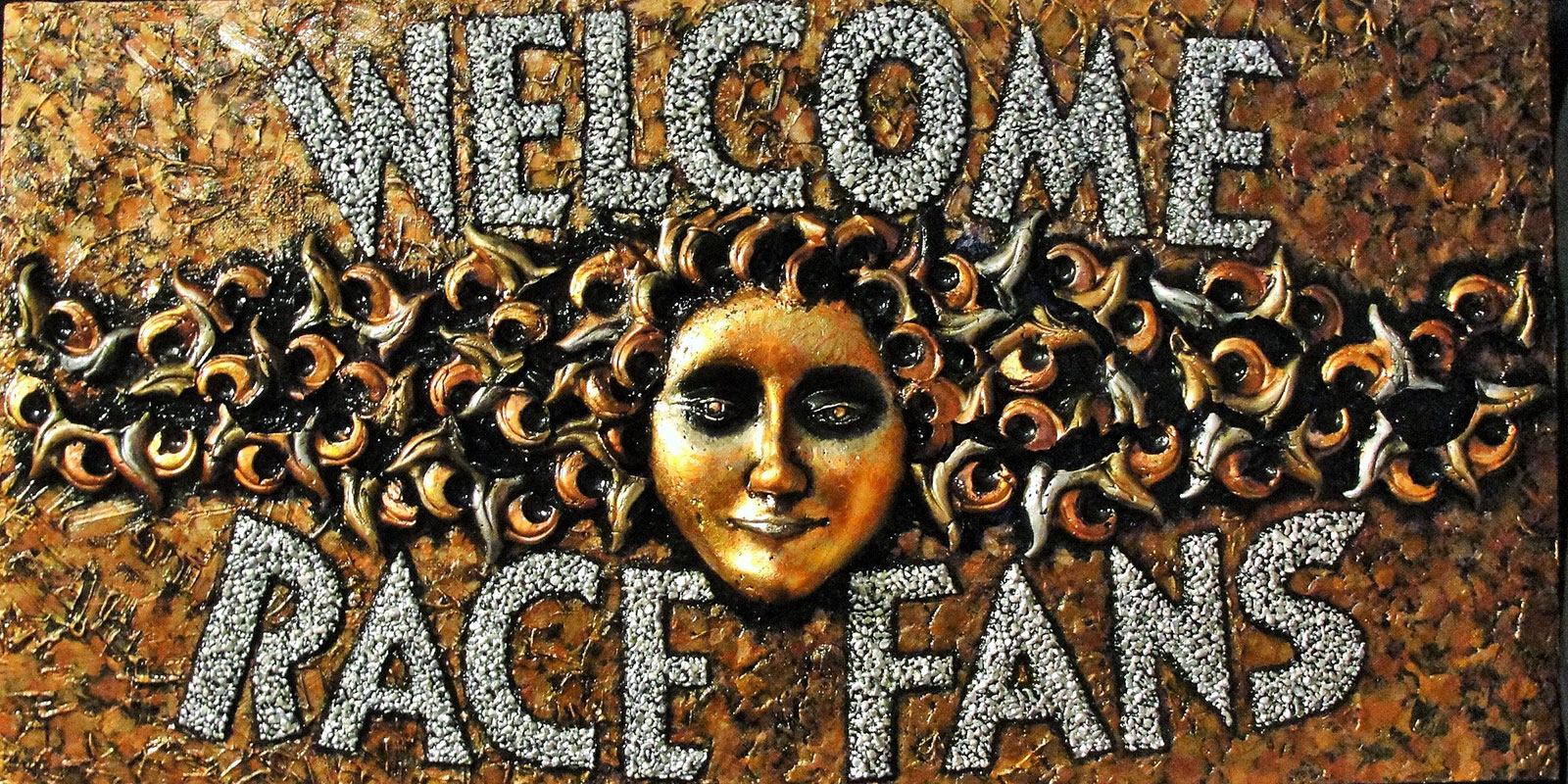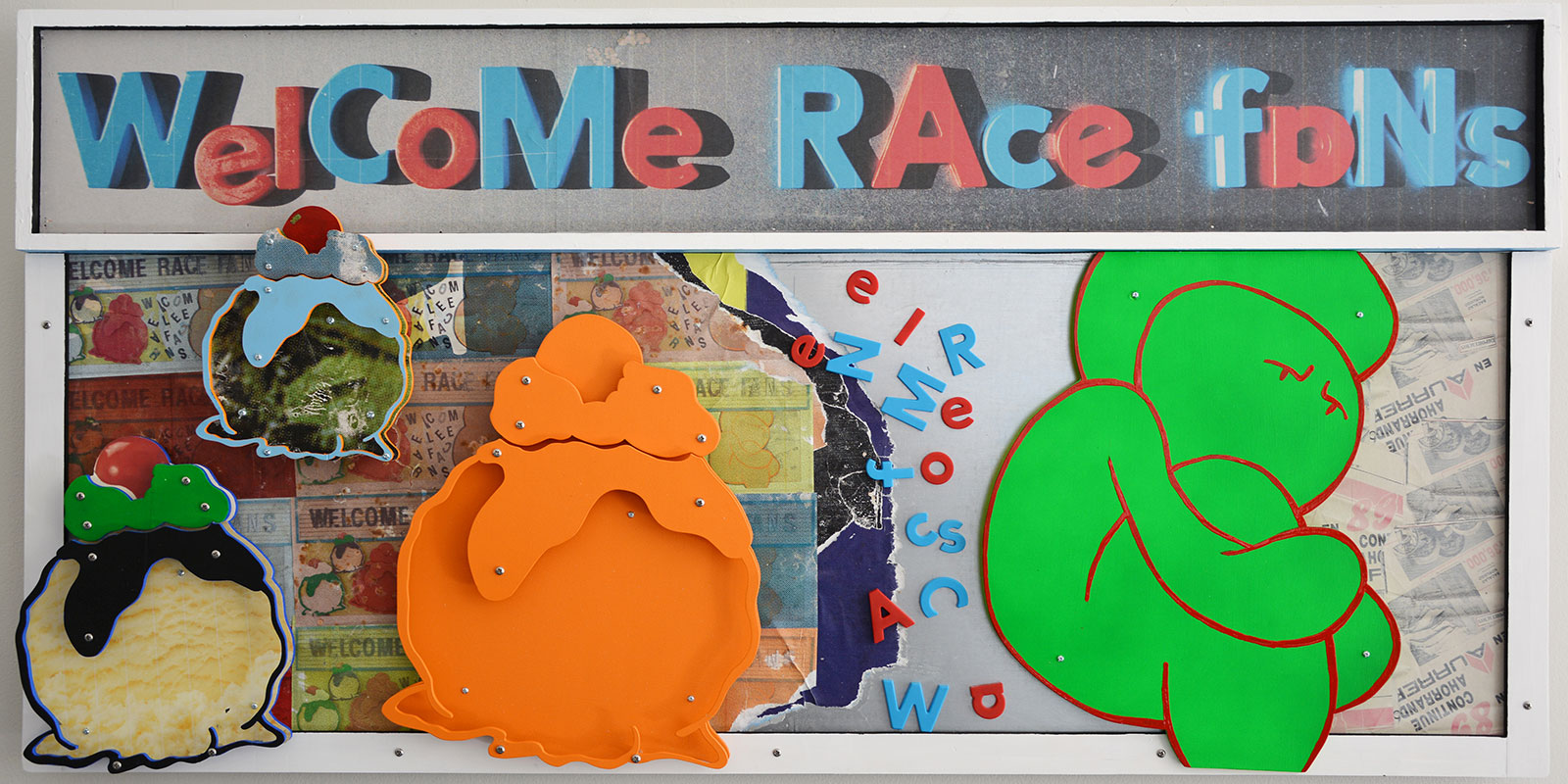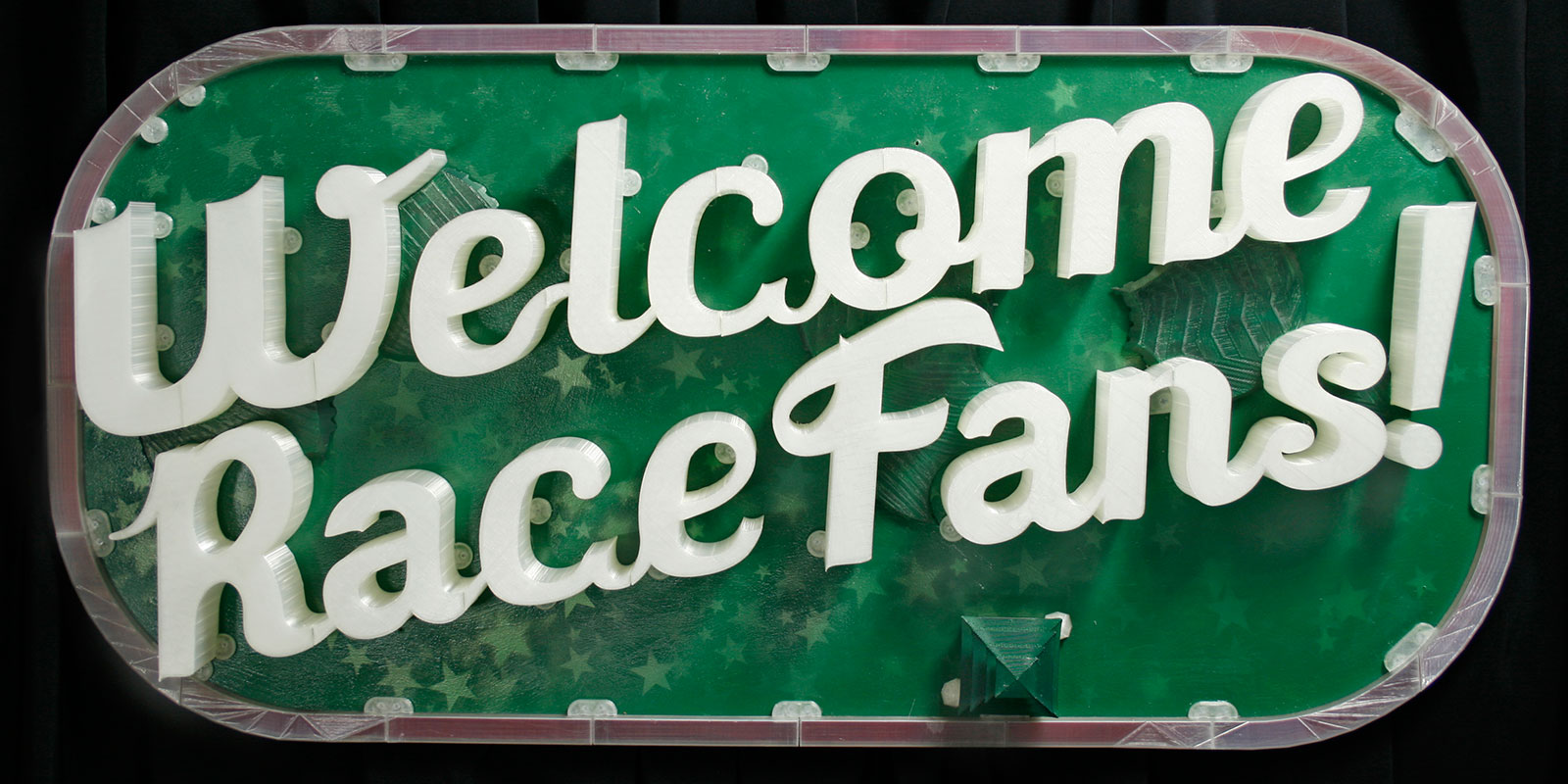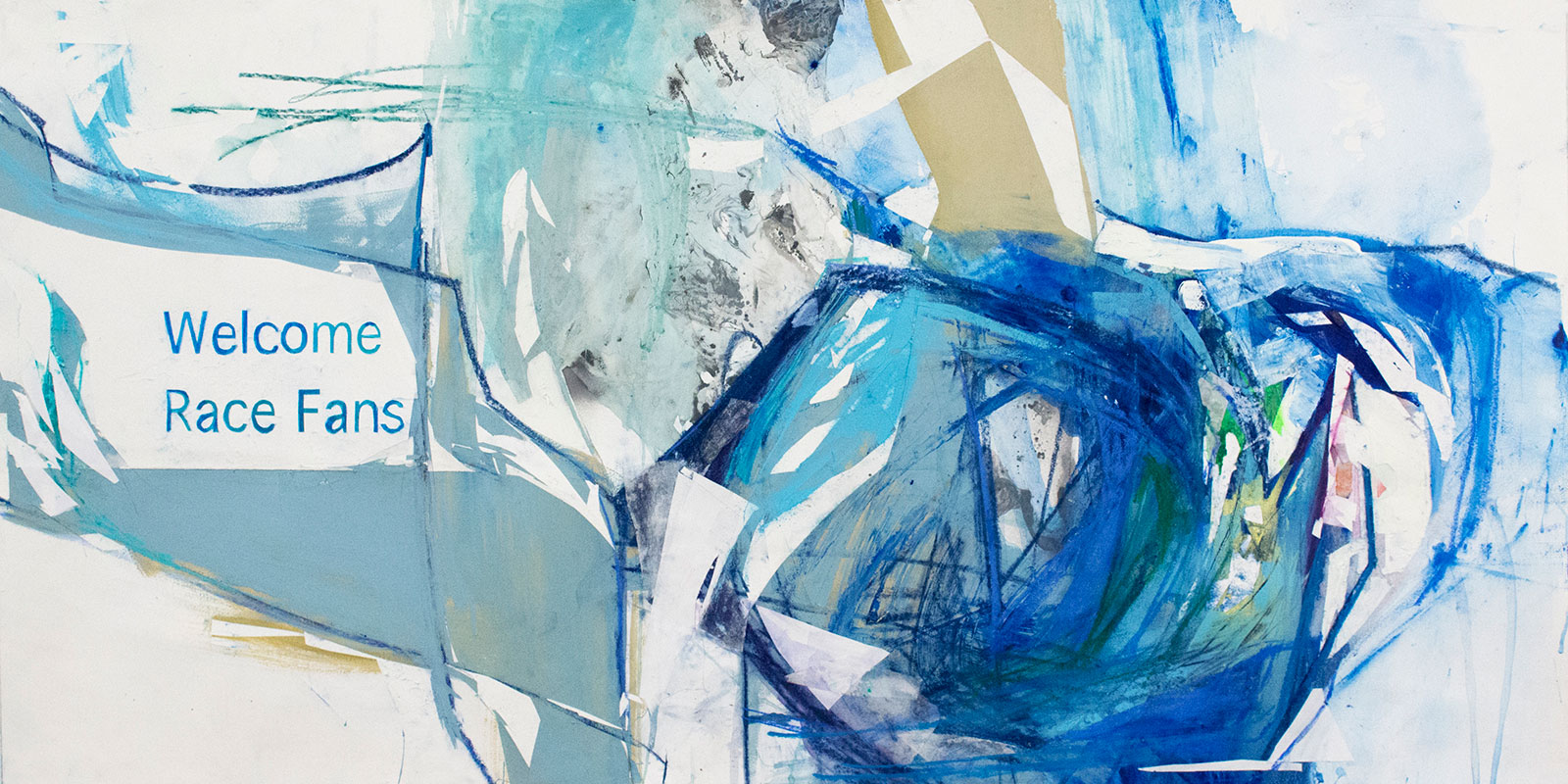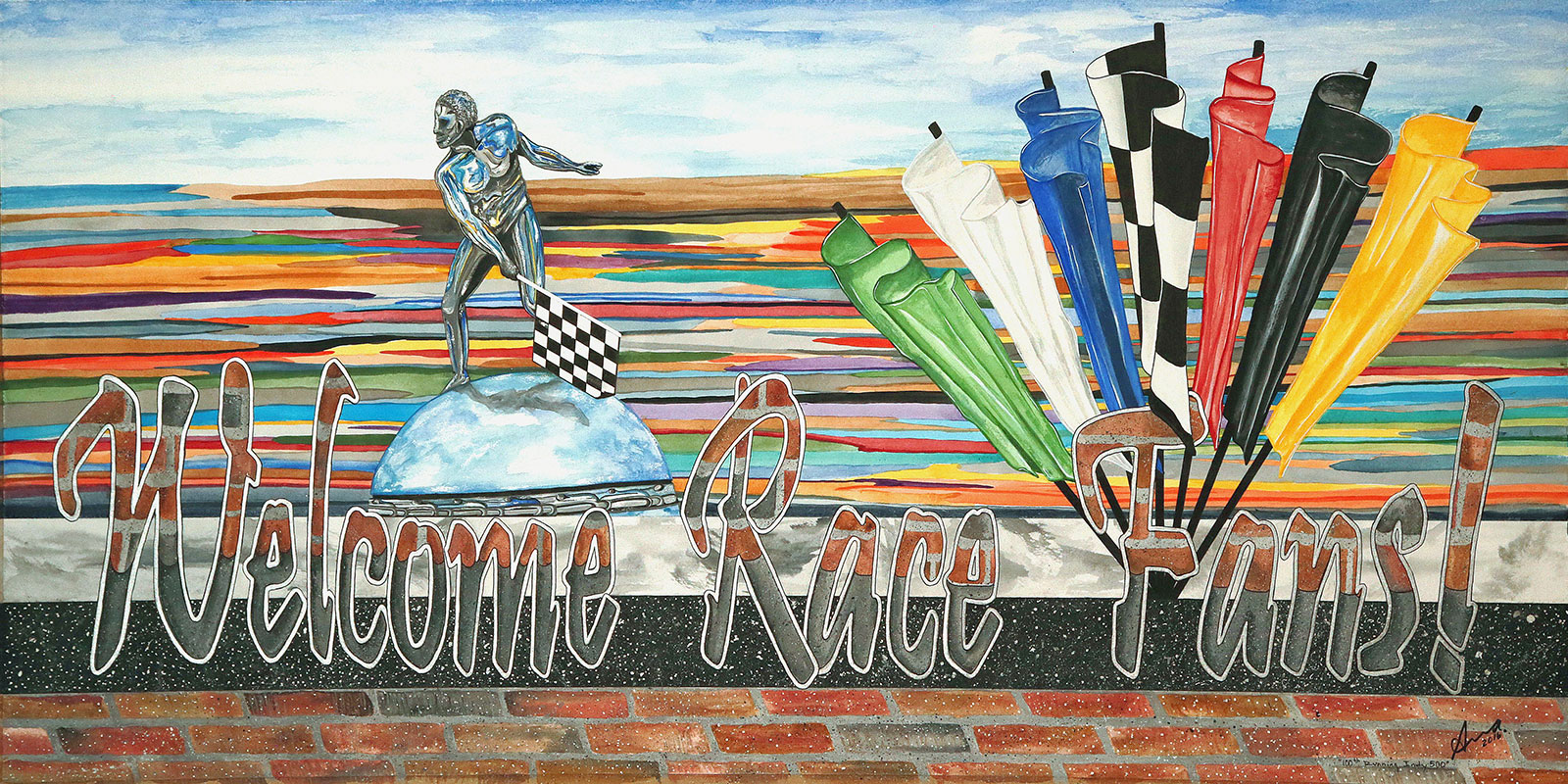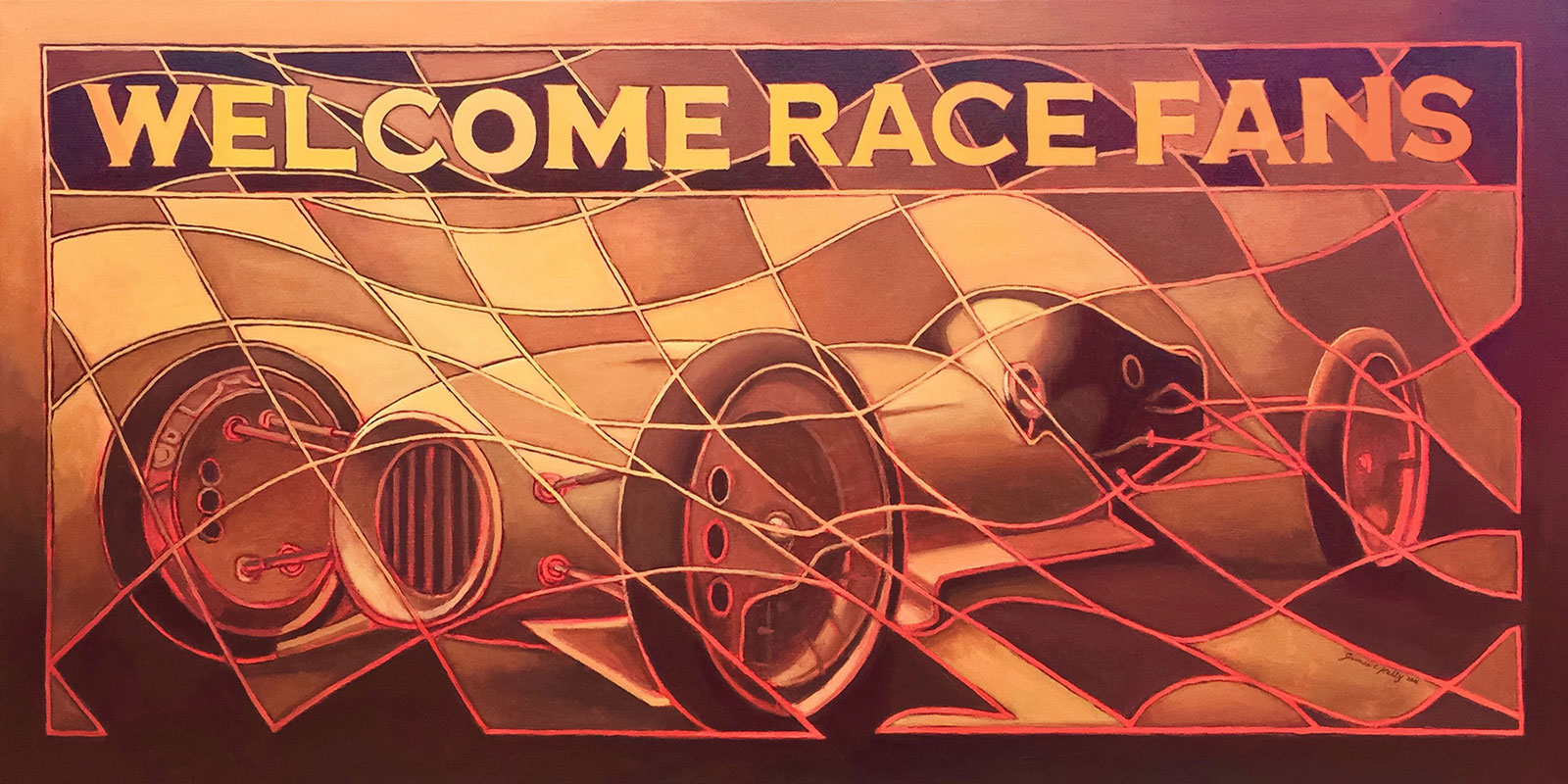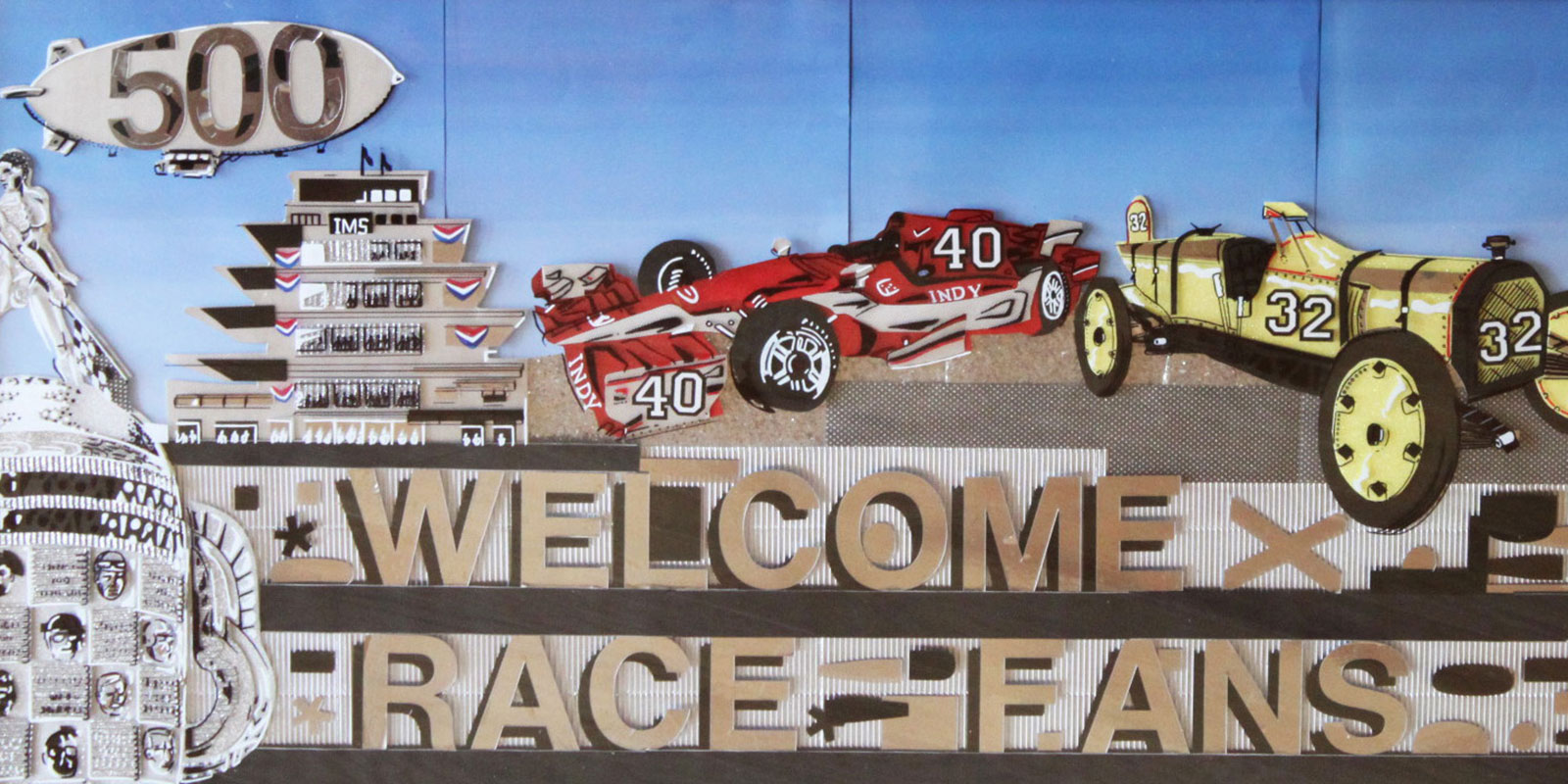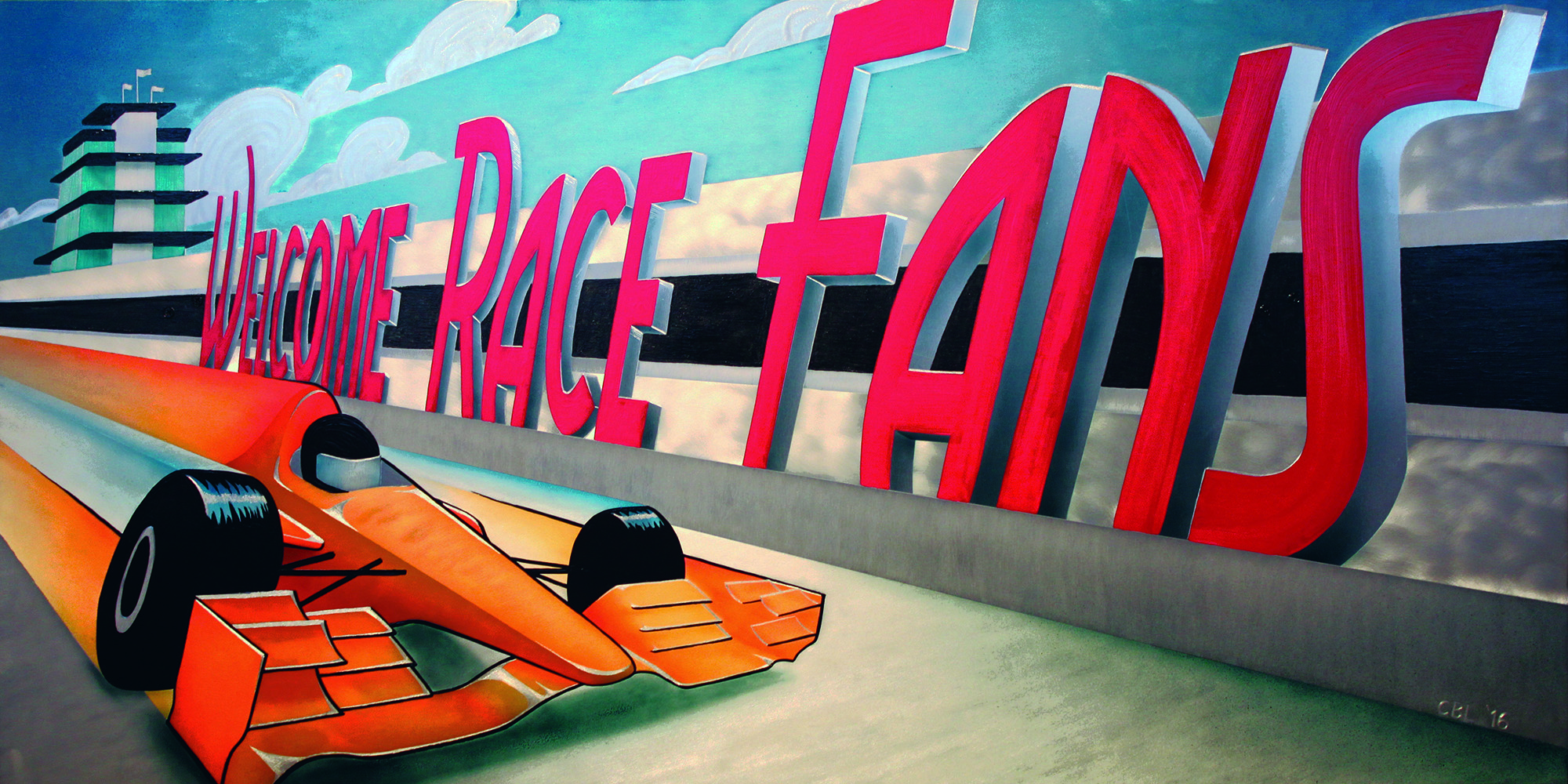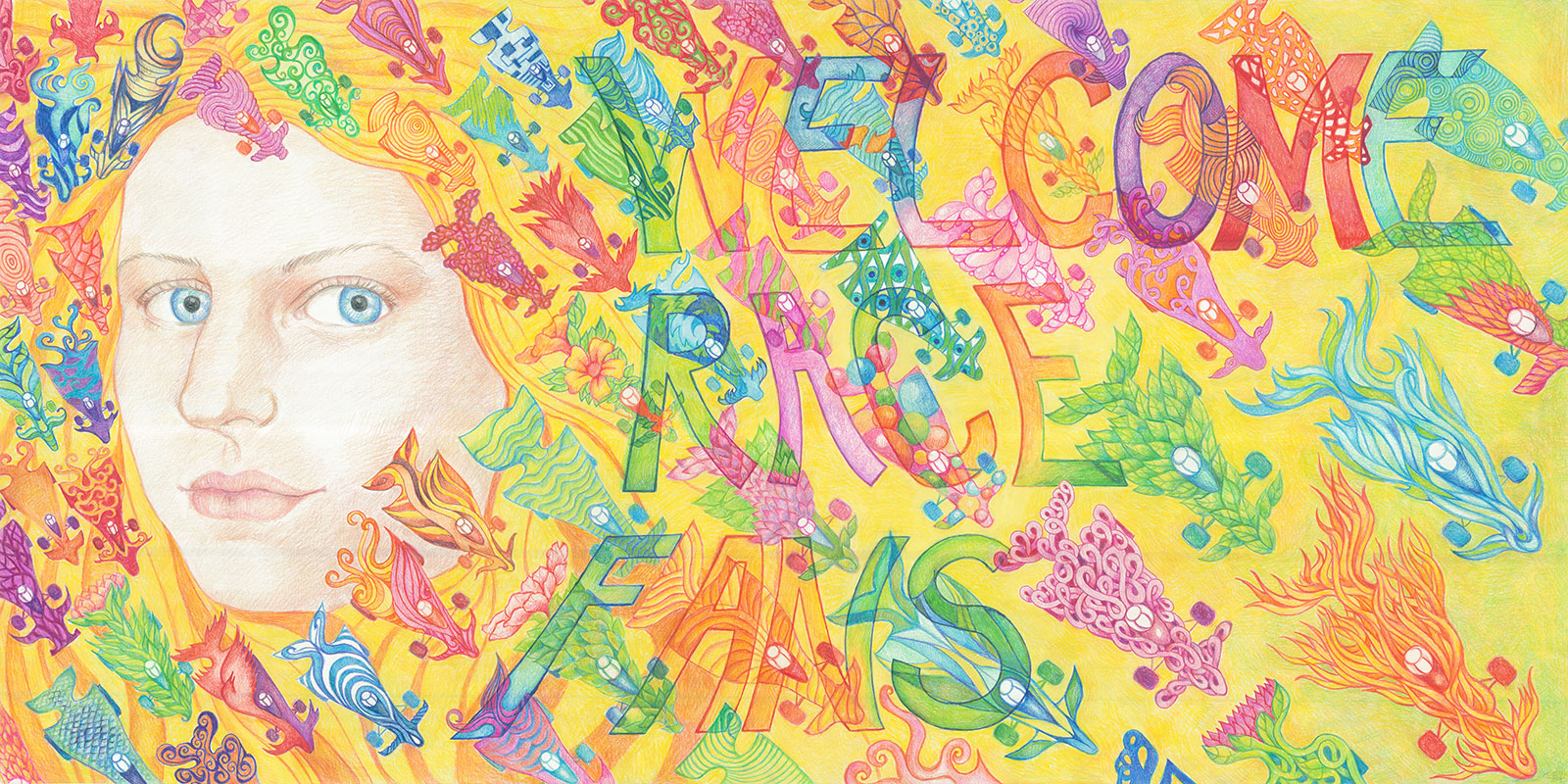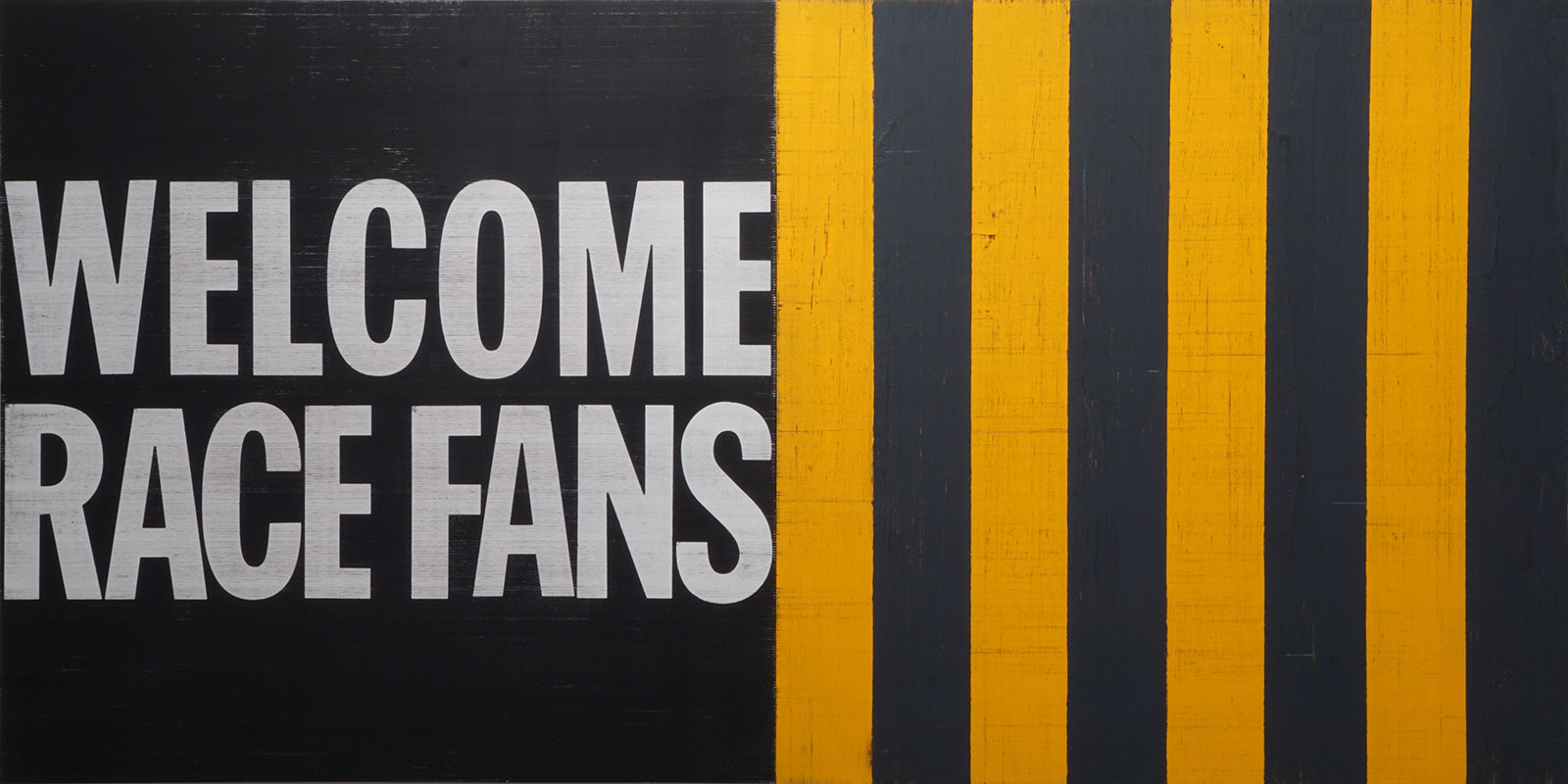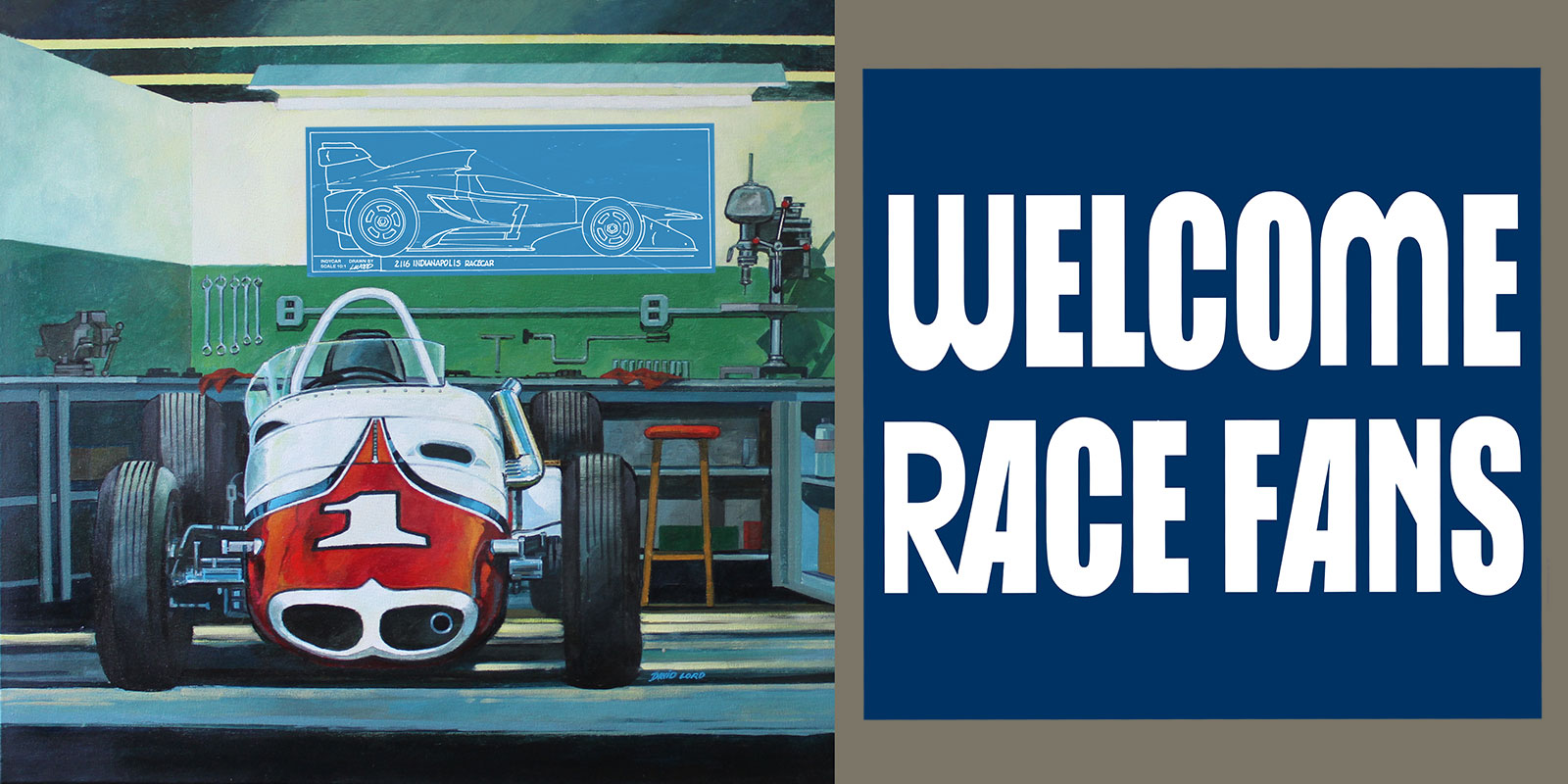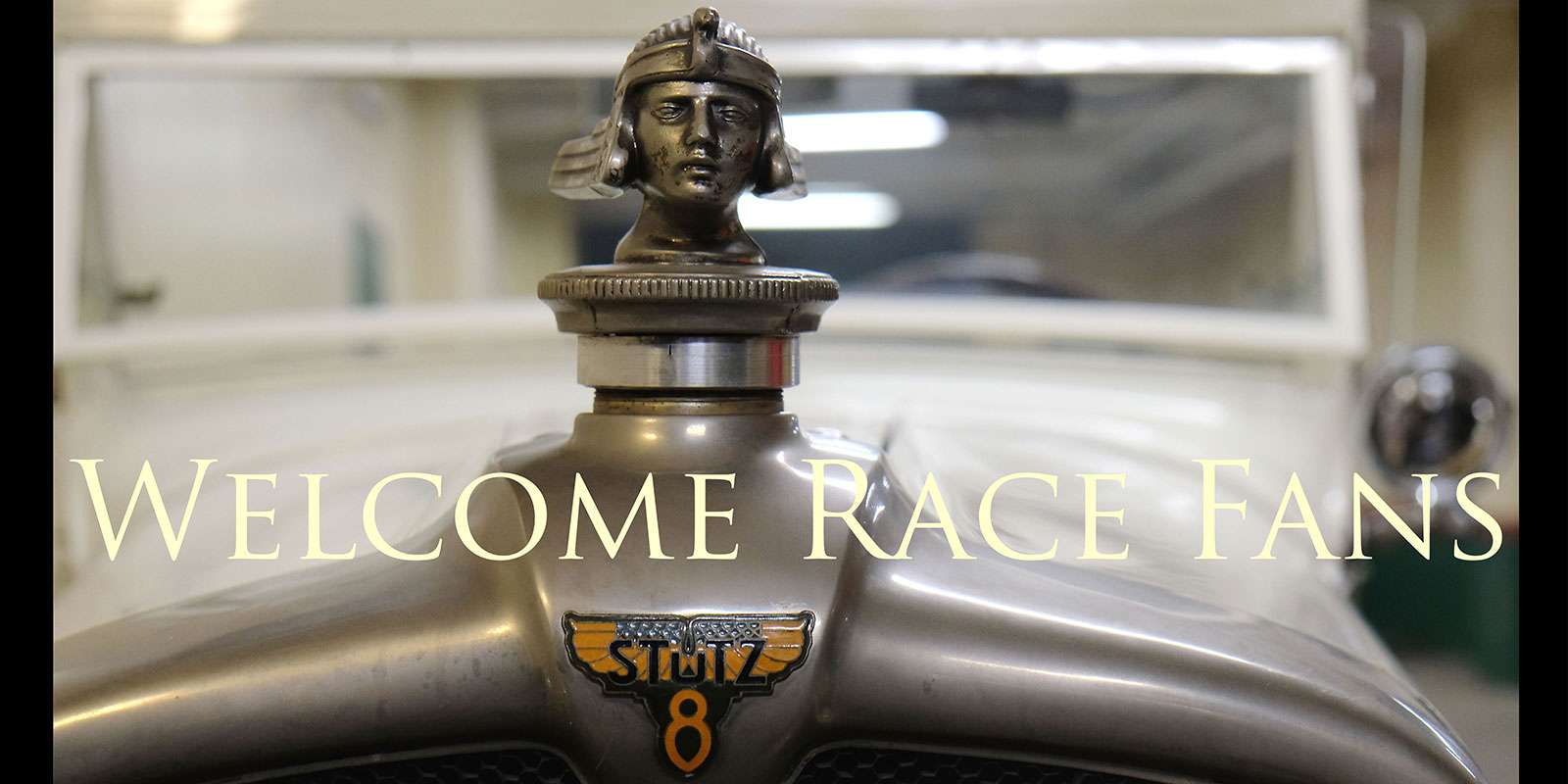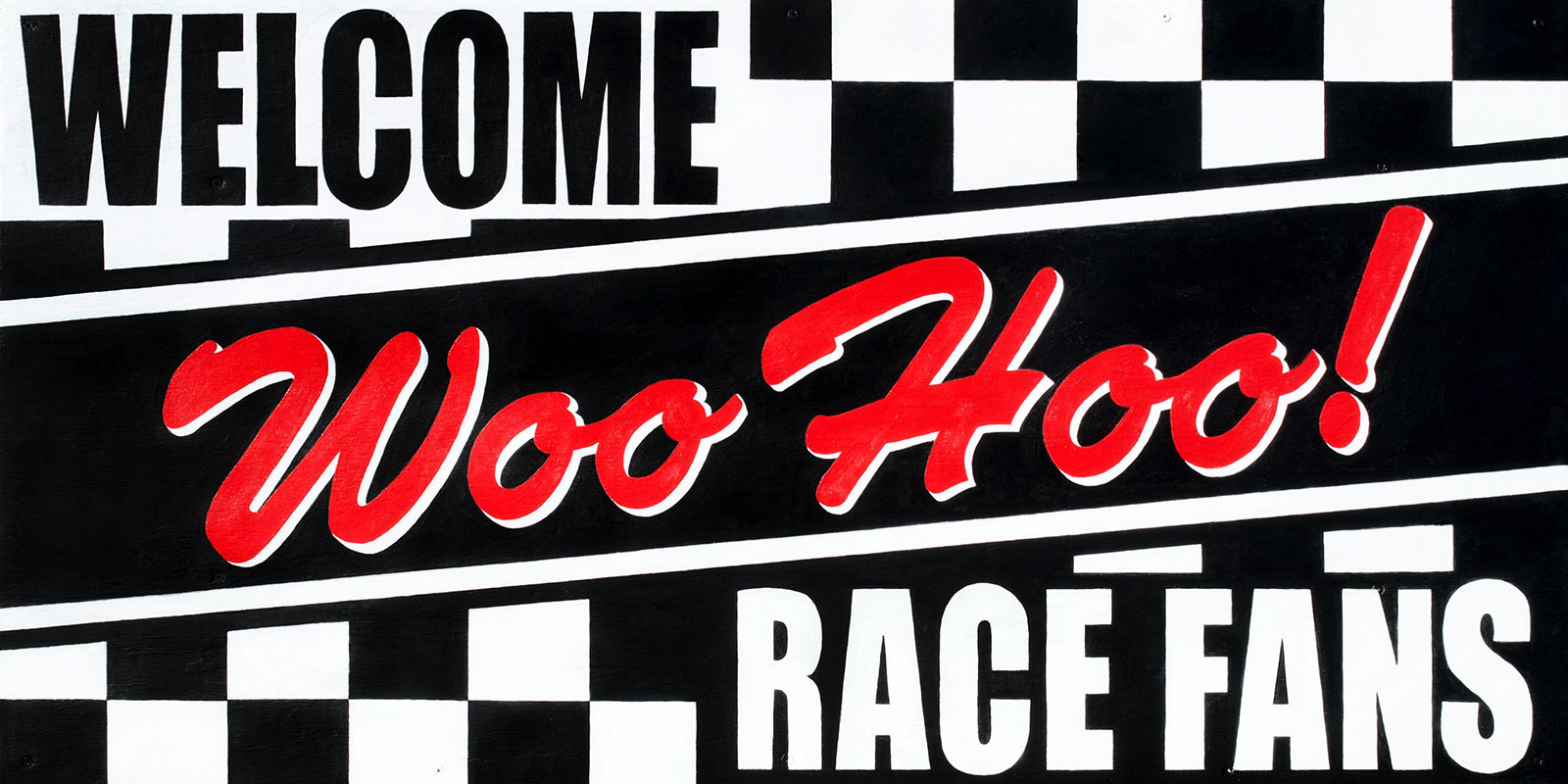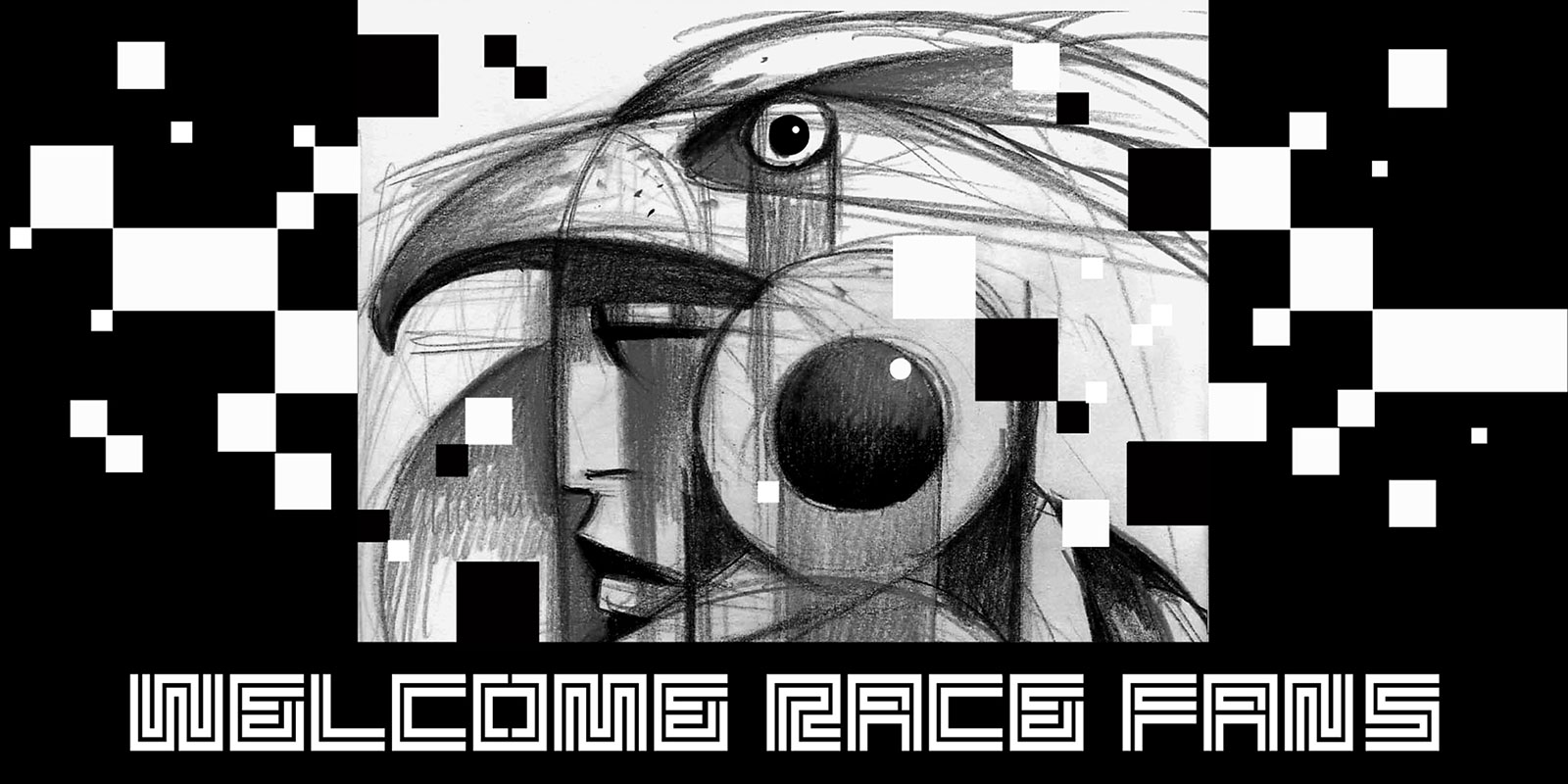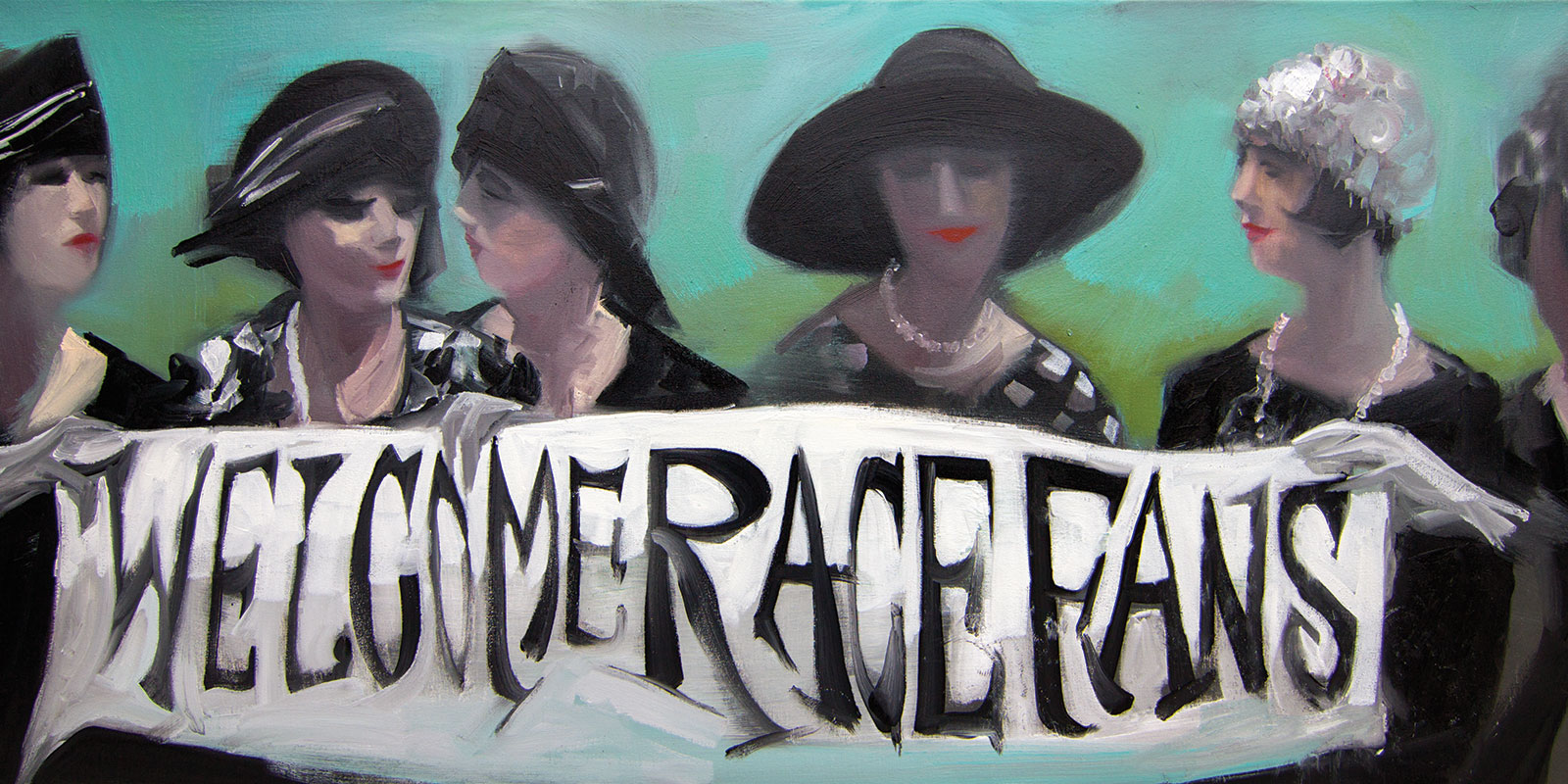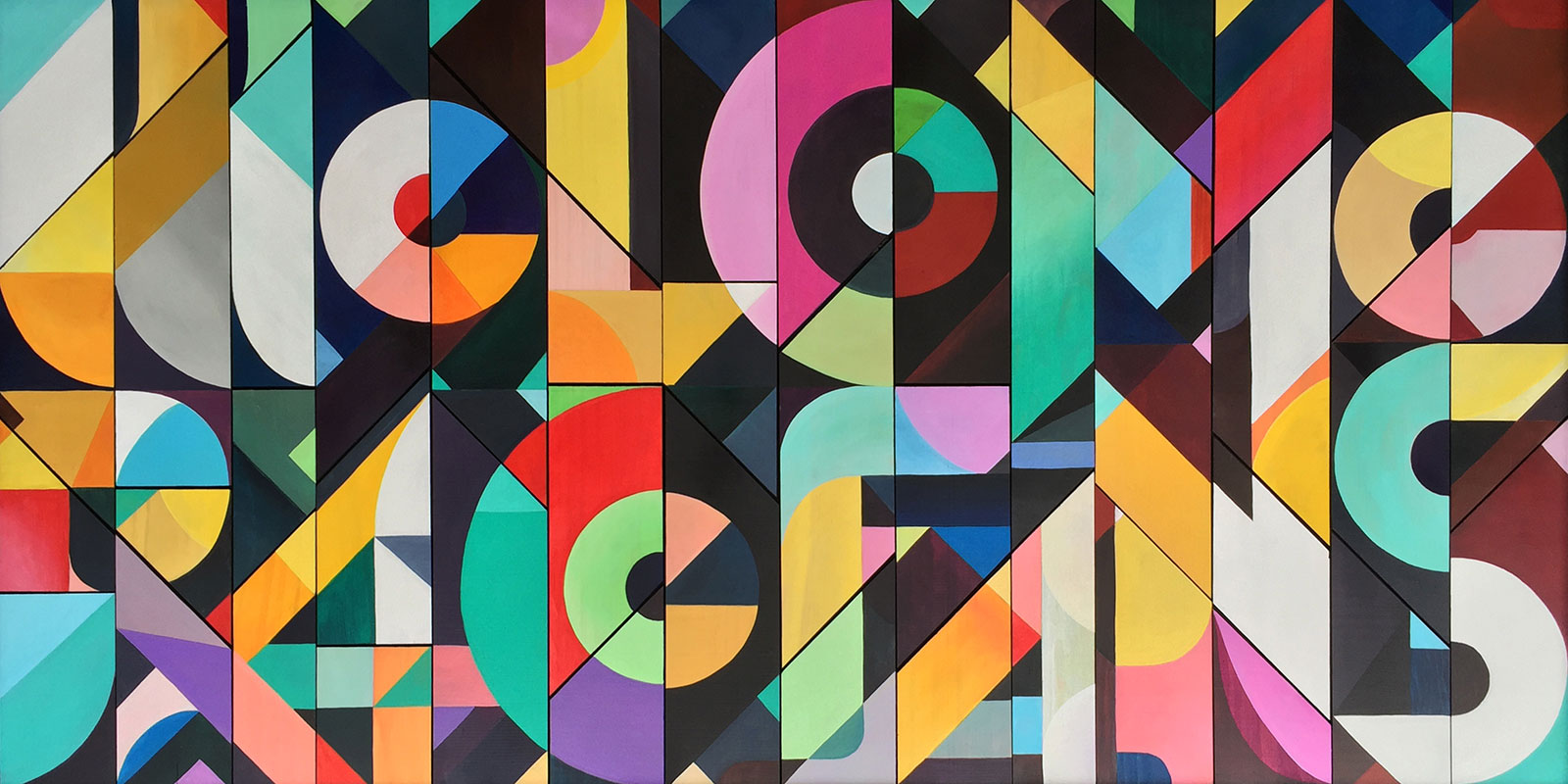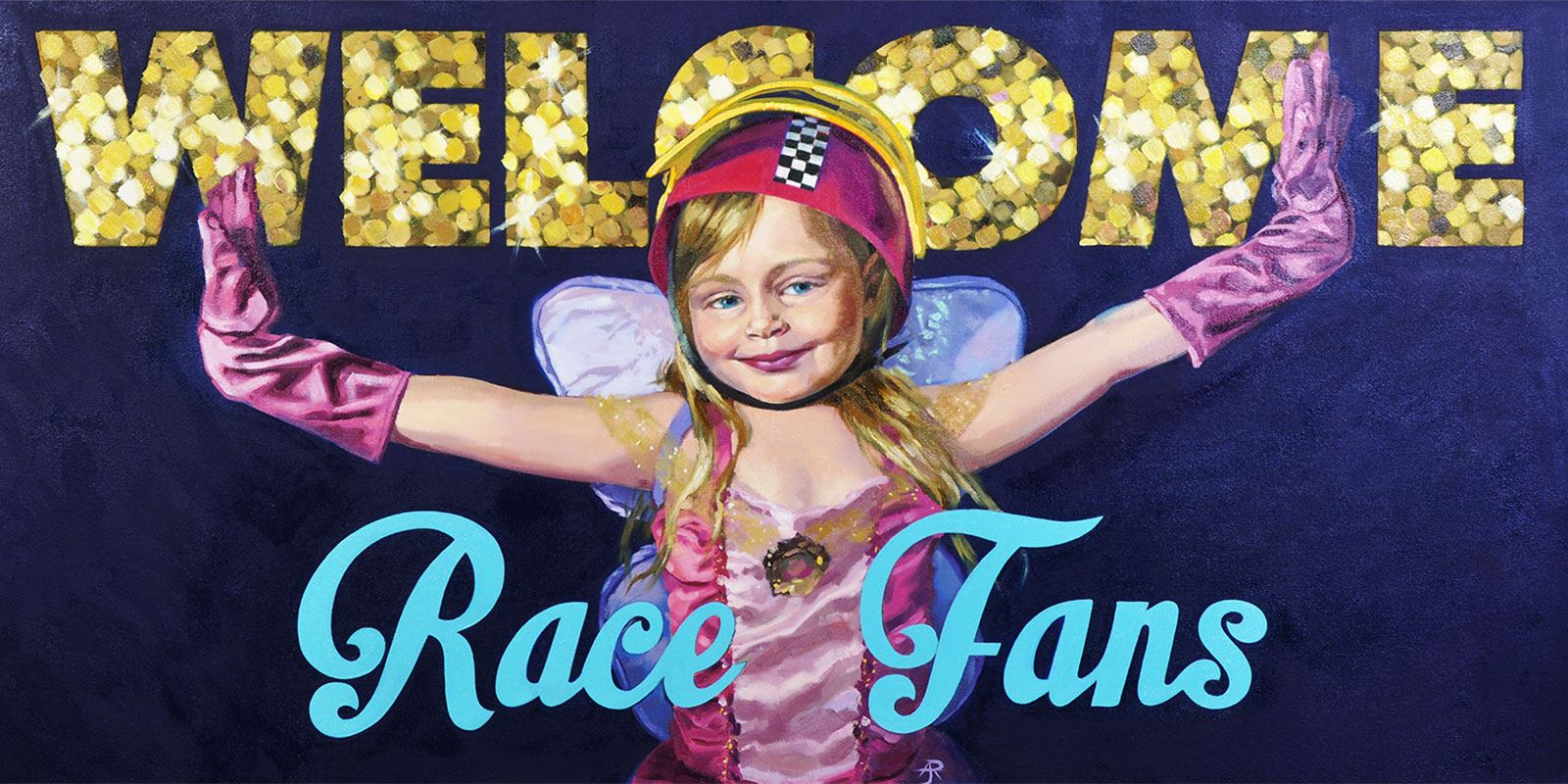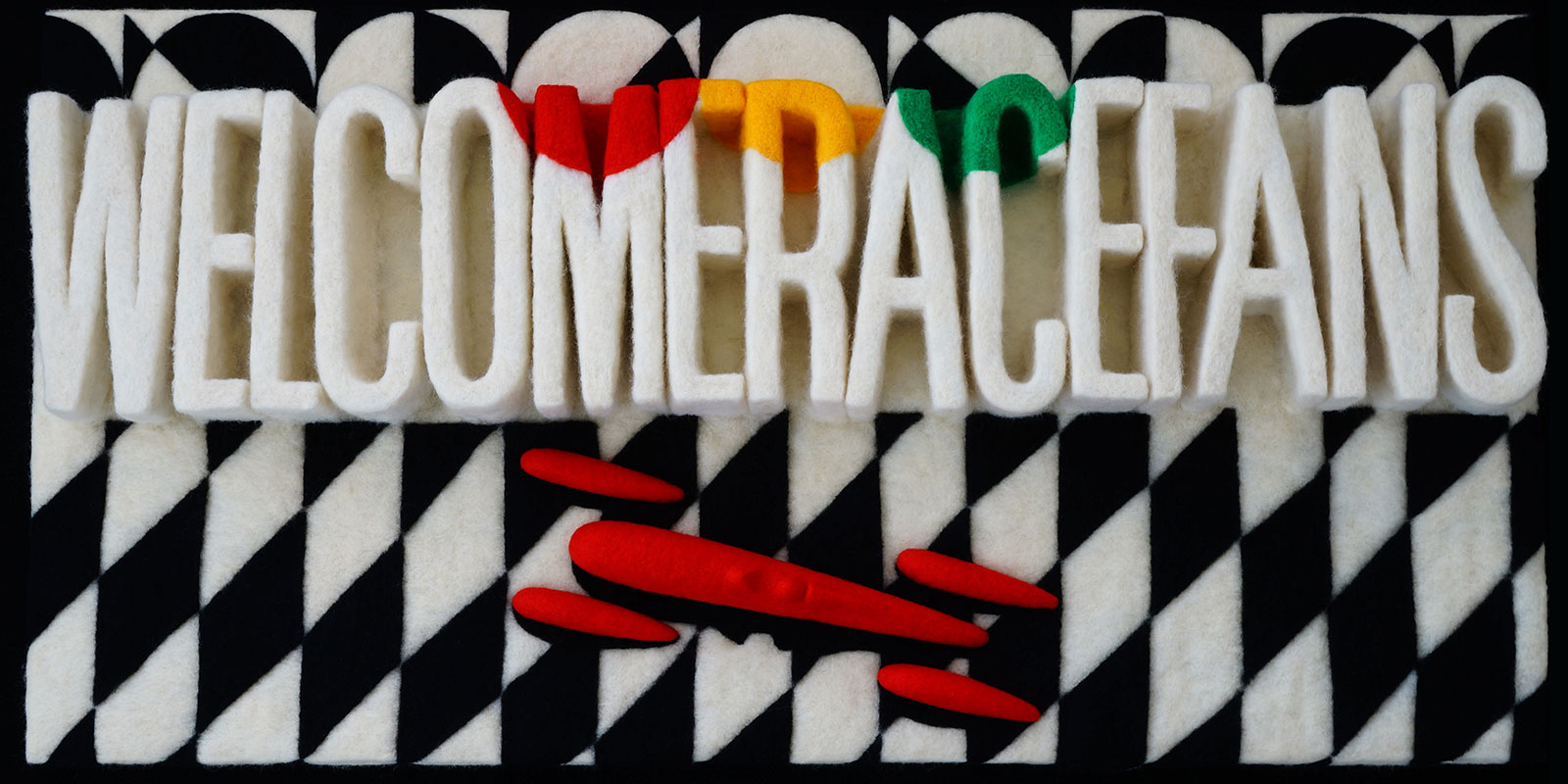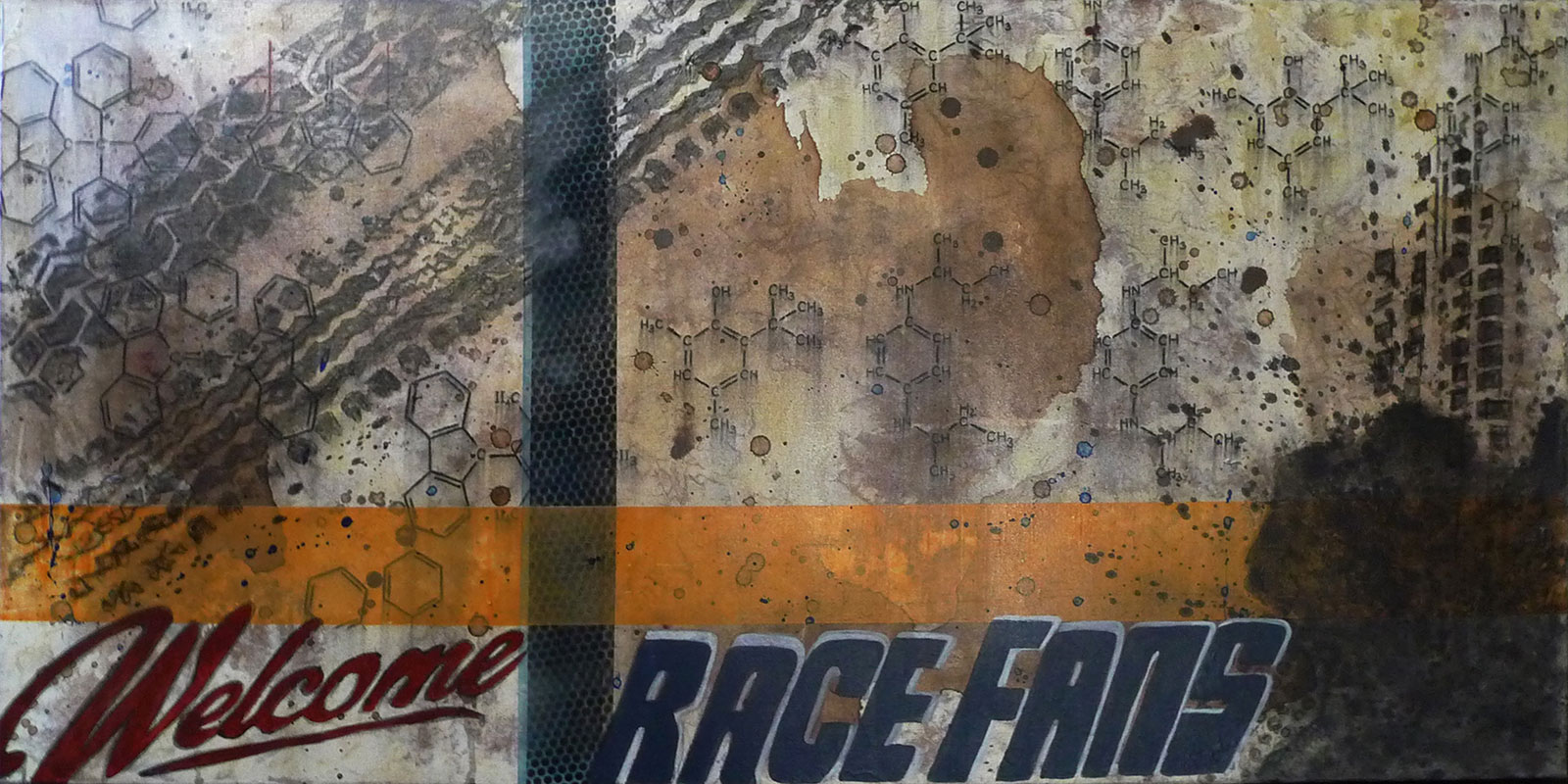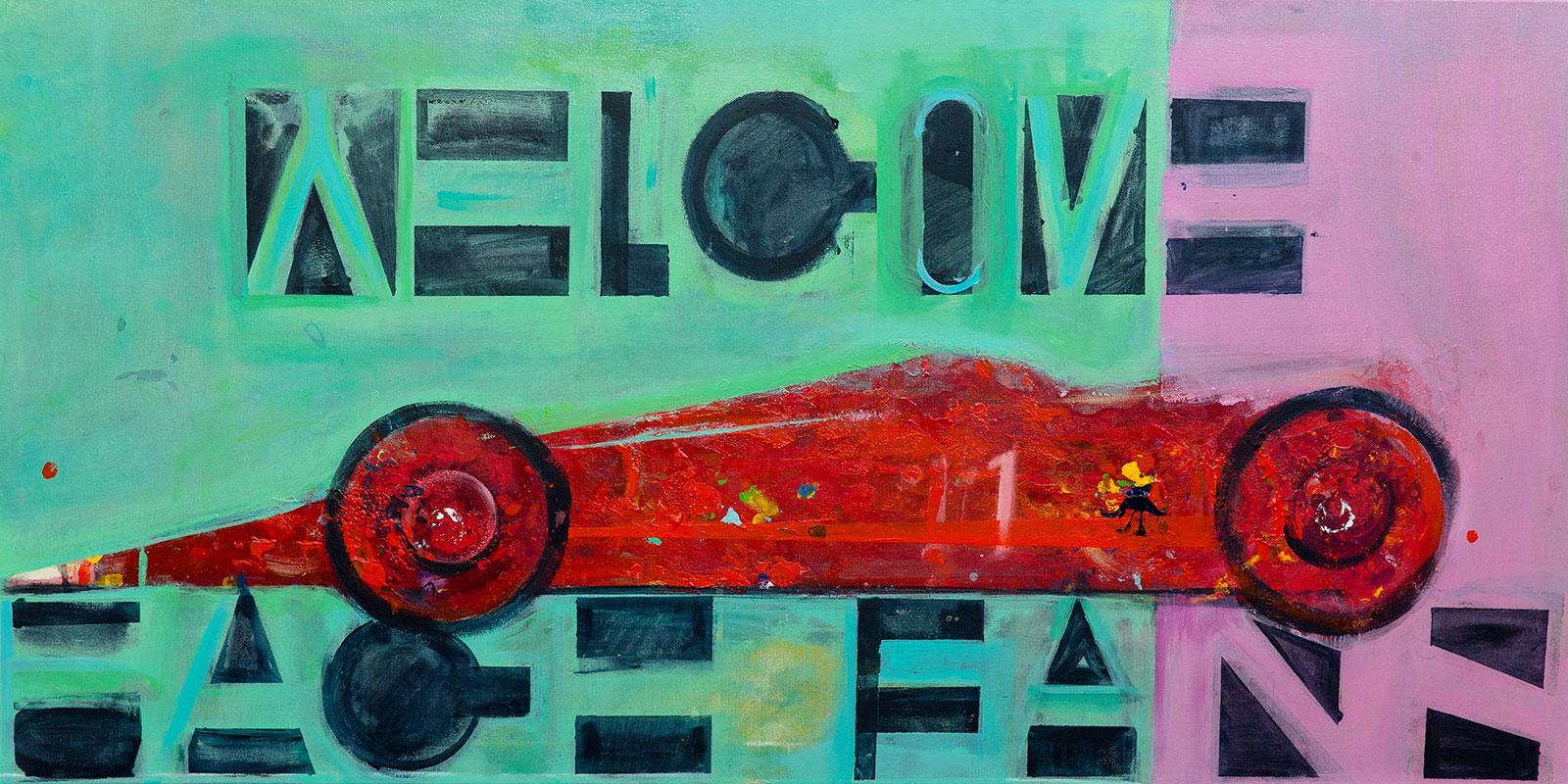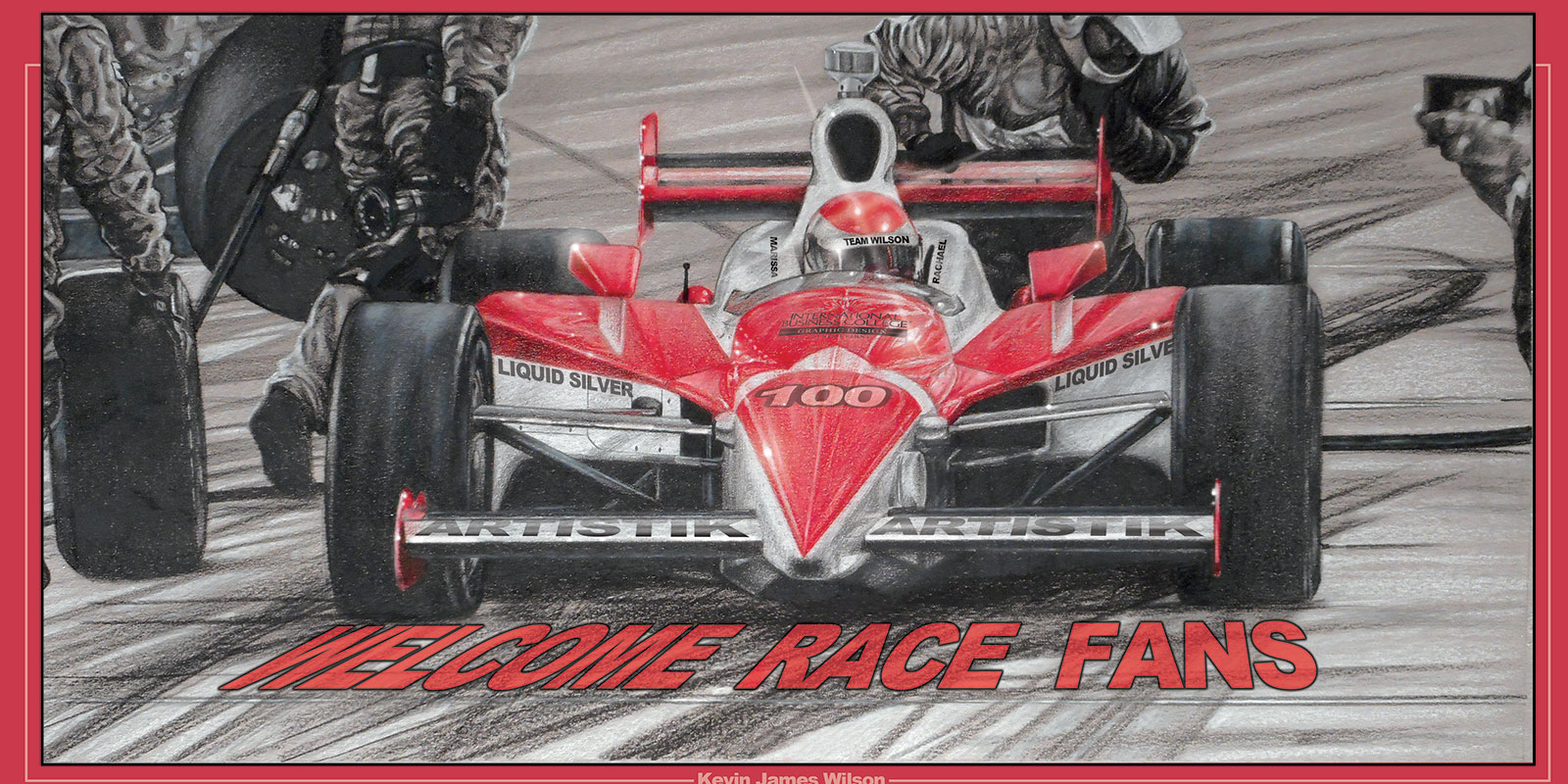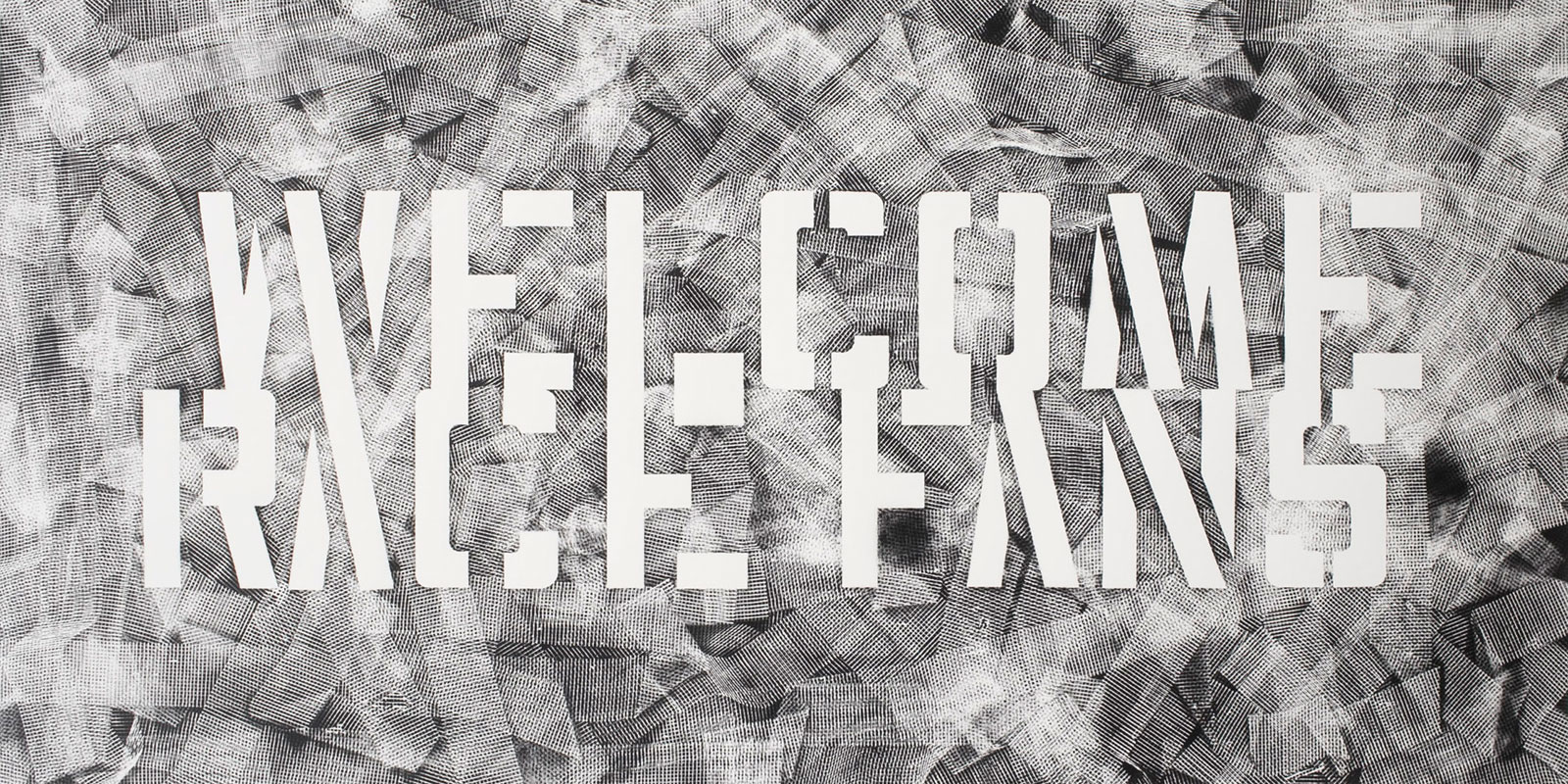 Tasha Beckwith

Beckwith's current works are multi-media, vibrant representations of African Americans. These works oscillate between expressionistic realism, and innovative incursions into surrealism. Her digital creations incorporate a multitude of conceptual originalities, melding imagination with technology to create maximum impact.

Courtland Blade

Indianapolis oil painter Courtland Blade received his MFA from The School of the Museum of Fine Arts Boston in affiliation with Tufts University in 2011. His works have been shown locally, nationally, and internationally and are in various public and private collections.

Blade's recent work deals with spaces within benign areas and places of transience around Indianapolis. This series of paintings captures specific moments of isolation within various public spaces around Indianapolis.

Pamela Bliss

Chris Bowman

Chris Bowman is an artist working in Indianapolis, Indiana. In his studio, he creates painted furniture and sculptural objects from salvaged material.

Todd Bracik

As a child, Todd Bracik was constantly taking apart anything and everything he could get his hands on. Whether it was toy cars or his father's model train set, he wanted to know how everything worked and to explore all of the unique shapes and forms and how they all came together to serve a greater purpose.

Now Bracik collects found objects, such as discarded auto and machine parts and enjoys connecting with each piece and the stories behind them while creating whimsically architectural artworks in his Indianapolis studio.

Derrick Carter

Derrick Carter, born and raised in Indianapolis, is a contemporary visual artist, specializing in mixed media painting. Through an emotional, expressive process, he uses sand and acrylics to communicate his beliefs and understandings on life's contrast between the world and himself. Sand has become his primary medium in defining the meaning of difference.

Derrick attended the Art Institute of Indianapolis, graduating with a BA in Graphic Design. Derrick has exhibited his artwork in group exhibitions such a Flava Fresh!, Meet the Artist, and Art and Soul.

Shawn Causey

A native of Indianapolis, Shawn Causey grew up on the city's north side. She received degrees in art and music from Herron School of Art and Design and Butler University respectively. Her work ranges from paintings and collage to large-scale installations and public art. Her favorite Indy 500 memories are of listening to the race on the radio with her grandmother.

René Crigler

René Crigler, a native of Columbus, Indiana, is a contemporary artist whose motorsport and floral works focus using on materials and processes used in the production of Indy cars (namely carbon fiber, automotive paint masks and an automotive clear-coat finish). Crigler studied both Fine Arts and Computer Science at Indiana University from 1978-1983. She had a career in technology working for both arts and motorsports organizations. After a 3-year project developing race strategy software for Players-Forsythe Racing in Indianapolis that culminated in the 2003 Champ Car Championship, she moved to Asheville, NC to immerse herself in the artist community there to work on her art full-time and find her creative vision. Crigler is now back home again in Indiana and has studio space at the Stutz Arts and Business center downtown.

Gary Dausch

Gary Dausch studied art through college, but always had one eye on racing cars. After building a solid career in international marketing, he worked for 13 years in the world of professional racing. Now semi-retired, he has brought the worlds of racing and art together, truly enjoying his passion and sharing it with others.

Hector Del Campo

A Tampa, Florida native, Hector Del Campo received his MFA in 2004 from the University of South Florida and BFA from the Herron School of Art & Design in Indiana.  A first generation Cuban-American, Hector has exhibited extensively and taught across the country and is currently a faculty member Ivy Tech Community College in Indianapolis, Indiana.

D. DelReverda-Jennings

DelReverda-Jennings, an Indianapolis based, primarily self-taught, interdisciplinary artist, utilizes a wide variety of traditional media as well as unconventional materials to create a wide variety of works that celebrate women by depicting females who are in a state of self-discovery, mystery, empowerment and affirmation, while exploring the complexities of biracial/multi-ethnic cultural identity.

Her award-winning signature sculptural work is organic and extremely detailed, resulting in pieces evocative of ancient entities. DelReverda-Jennings, is also the Founder/Independent Curator of the Indianapolis based, annual FLAVA FRESH ! juried exhibition series of contemporary art, which celebrates its seventeenth anniversary in 2016.

Michael Helsley

Michael Helsley completed his undergraduate studies at Pratt Institute in Brooklyn, NY. He was involved in "alternative exhibitions" in NYC in the 80's & early 90's. In the early 90's he moved to Indianapolis and began exploring "printed media," such as post cards.

In 2008, his beloved spouse of 27 years passed away. He began to make a concerted effort to focus more intently on his art after his new partner encouraged him to return to school to earn his MFA and engage with a community of artists.

In recent years, He has had a solo show at Gallery 924, and has been involved in many group shows in Indianapolis, as well as nationally and internationally. You can currently see his work, titled Menu, as a billboard as part of the Arts Council'''s High Art Program around the Indianapolis area.

Sean Hottois

After graduating with an M.F.A. from Fort Hays State University in 2005, Sean Hottois continued his professional design career in the Louisville, Kentucky area. While doing so, he sought and received offers for college level teaching positions. With a careful review of the welcome offers, Sean chose to accept a full time faculty position with the Department of Art & Design at Zayed University in the United Arab Emirates. He fulfilled his role as Assistant Professor of Graphic Design while helping to expand the curriculum of the Art & Design department there.

Currently Sean is a new media artist and engaged in his appointment as Assistant Professor of Integrated New Media Studies at Indiana University South Bend in South Bend, Indiana.

Kristy Hughes

Kristy Hughes is an artist and printmaker working in Indianapolis, IN. She received her MFA in Printmaking from Indiana University in 2015. During her final year of graduate school she was awarded the Future Faculty Teaching Fellowship and taught at Butler University during the 2014-2015 academic year. Hughes has exhibited in over 60 shows and recently had a solo exhibition in Bloomington, IN. She also has an upcoming solo show in Indianapolis, IN at Gallery 924 in May 2016. She was an Artist-in-Residence at Vermont Studio Center in July 2015, where she was awarded a full fellowship. Hughes is currently an Artist-in-Residence at the Stutz Artists Association in Indianapolis, IN, Adjunct Professor of Survey of Art & Culture I at Ivy Tech Community College, and Part-time Assistant Professor of Drawing at DePauw University.

Anna Kaehr

Anna Kaehr was born, raised, educated, and continues to reside in northeast Indiana. Kaehr is a self-taught artist and designer working in watercolor, a medium she enjoys for its layering and vivid colors. She is inspired by and enjoys painting all things mechanical, especially motorcycles and autos. Her undisputed favorite color is chrome.

James Kelly

Artist and Indianapolis resident James Kelly graduated from the Herron School of Art and Design in 1981, majoring in fine art and painting. Later he attended the Colorado Institute of Art where he studied graphic design.

After a twenty-year career in graphic design, Jim shifted his focus to fine art and in 2003 opened Mad Lab Studio. Since that time he has been creating artwork – primarily oil paintings – for clients locally and nationally.

In 2011, Jim was commissioned by the city of Indianapolis to create ten portraits of legendary Hoosiers as part of the renovation of Georgia Street during the city's hosting of the Super Bowl. These portraits were etched onto glass and remain on display as public art in the heart of downtown Indy.

Kris Komakech

Kris Komakech is a self-taught, mixed media artist working in Indianapolis, Indiana. Utilizing techniques often associated with social practice art, his artistic process engages viewers by including them in the creation of his work. Komakech frequently conceptualizes and creates his art in busy public spaces. His interaction with the architecture and people he encounters in these spaces routinely becomes the subject of his work.

Carl Leck

As a full-time artist in the Indianapolis area, Carl Leck has a long list of murals and art pieces that can be recognized throughout the city.  While working primarily as a large-scale muralist, he also has a lesser-known skill of making custom signage.  Examples of his brushed aluminum, painted signage can be seen in Sun King Brewery's downtown Indy tasting room.  Works such as these and other creations are made in Leck's art studio, located in the basement of the Harrison Center of the Arts.  

Laura Levine

Laura Levine is a Hoosier artist, raised in Evansville, Indiana. She started her B.F.A. at Indiana University in Bloomington, studied in Florence, Italy, and completed her degree at the School of the Art Institute of Chicago. After living briefly in Detroit after college, she returned to Indiana to live permanently. Exposure to the Renaissance work in Florence has had a significant impact on her work. Her pieces are a mixture of traditional figurative and classical influences, as well as her personal contemporary mythology.

Michal Lile

Visual artist and educator Michal Lile earned his Bachelor of Arts degree with distinction from Purdue University with a dual concentration in visual art and art education in 1991.  In 2002 he completed his Master of Arts degree with a painting concentration at the University of Indianapolis.  In his work, Michal focuses on processes that emphasize color, composition, and surface as he ponders strength as a form of love, balance as a foundation of life, and entropy as form of beauty.  His education work included twenty-one years teaching high school art, culminating with a short stint as the art department chairperson at Ben Davis High School, where he is now an administrator. Michal lives and works in Indianapolis with his wife and two daughters.  In 2015, Michal and his wife purchased land in Speedway, where they plan to build a new home and studio.

David Lord

A New Englander by birth, David Lord was enthralled by drawing cars and airplanes at an early age. After high school, he achieved his boyhood dream and began training at Art Center College of Design in Los Angeles. He graduated in 1965 as a Bachelor of Professional Arts in Industrial Design. He worked as an industrial designer but spent many late evenings in his own studio, painting and drawing automobiles.. It was then the direction of his artwork began to evolve. He would focus on illustration and painting his beloved subjects in a fine art style.

Automobile Magazine described David Lord as "one of America's best painters of motor racing scenes." The Artist's Magazine observed that his canvas seems to "resonate with the clamor or roaring engines, the rush of precision vehicles and the illusion of steel slicing the air at 200 miles an hour. Lord's scenes combine his love for the speed and beauty of automobiles." He now lives and works in Speedway, Indiana.

Nicole Meisberger

Photographer Nicole Meisberger enjoys incorporating local landmarks and local people in her photographs. One of her better-known pieces, Nighthawks in Irvington (a nod to Edward Hopper's Nighthawks painting) hangs in Jockamo's pizza where it was photographed. Meisberger enjoys freelance photography jobs such as promotional posters for Theatre on the Square and family photo shoots. A new project is expected to be in book format and available throughout Indianapolis Public Libraries in December 2016.

Jamie Pawlus

Jamie Pawlus is a conceptual artist with a focus on the urban environment. Much of her work is made with materials commonly found in the public realm, including her frequent use of commercial or transportation signage. The messages found in her art are often based on anecdotal expressions of personal experiences.

You can spot some of Pawlus' artwork around Indianapolis, including the CARE/DON'T CARE Pedestrian Signal located on the Indianapolis Cultural Trail. Her work HAPPINESS, commissioned by ESL-Spectrum, can be seen on their building when driving west on 16th Street toward Speedway from downtown. Pawlus grew up in northwest Indiana, and received a BFA from Herron School of Art & Design, and an MFA from the University of Kansas.

Orlando Peláez

Orlando Peláez is an international artist, specializing in Latin American art, as well as graphic and visual design. The artist has been living and working in Indianapolis since he moved from New York City in 1975, where he studied drawing and painting at the Art Students' League of New York, the School of Visual Arts, and the Academy of Fine Arts.

Before moving to the states, he graduated from the Art School of the University of Antioquia in Medell'in, Colombia, where he studied commercial art, drawing and painting with Colombian masters. While living in New York, he met Alesa Stanley, married her in 1975, and moved to Indianapolis in pursuit of a more peaceful place.

For the past 40 years, most of his artwork has been inspired by pure imagination from all over the Americas, as well as many visual images that he has stored away in his memory from art and photography publications. Currently, he works as a freelance visual designer, and as a high school art teacher.

Kyle Ragsdale

Artist Kyle Ragsdale grew up in Texas and New Mexico, witnessing from a young age a mix of vibrant cultures and large wild spaces. For 15 years since earning degrees at Baylor University (BFA) and Southern Methodist University (MFA), Kyle has been painting full time, working periodically as a decorative painter and stage set designer, and making fine art.

Ragsdale often delves into decorative floral patterns, landscapes, and portraiture, but probably is best known for his mysterious elongated figures. Many times, people featured in his paintings are enjoying the beauty of community, sharing life at picnics or parties. These figures in their often ambiguous settings always leave room for interpretation; like an open-ended novel, relationships and meanings are found in the viewer's gaze.

Kyle works in a beautiful studio beneath stained glass windows and amidst a crazy menagerie of paints, antiques, and eclectic music. He is part of a great, synergistic community of 36 working artists at the Harrison Center for the Arts who share ideas, tools, and life.

Gautam Rao

Gautam Rao is an artist based in Indianapolis, Indiana. Originally from Washington D.C., he has also lived in Bangalore, India. Rao earned a BFA at Boston University in 1999 and an MFA from the University of Pennsylvania in 2002. Rao is particularly interested in the intersection between art, design and play. His distinctions include a Susan Coslett Cromwell Traveling Fellowship, and awards from the Marie Walsh Sharpe Foundation and the National Foundation for Advancement in the Arts. He recently exhibited his work at the Art Director's Club in New York, the Indianapolis Museum of Contemporary Art, The South Bend Art Museum, The Swope Art Museum, and in Typeforce 5 in Chicago. He is currently Associate Professor of Art at Butler University.

William Denton Ray

William Denton Ray was born in Indianapolis, Indiana in 1974. Ray is a mixed media painter , Illustrator and Designer working with a variety of mediums. In 1992, William received a scholarship from the Columbus College of Art and Design where he focused on Ad Design. He later transferred to the Herron School of Art and Design where he concentrated on painting and drawing.

He has had solo shows in Indianapolis and Boston as well as numerous group exhibitions throughout the country. William was a 2009 Stutz Residency Award Winner and has been involved in Public Art Projects within Indianapolis. His artwork has been collected throughout the United States and throughout the world including France, Australia and Canada.

William enjoys spending time with his family, listening to music and he does a series of daily drawings everyday. He creates his work at his home studio and his studio at the Harrison Center for the Arts. His newest work is larger in scale and more abstract than his previous work. William draws inspiration from a variety of sources including Basquiat, Picasso, Miro, graffiti, skateboard graphics and music.

Amy Rheinhardt

Amy Rheinhardt is an award winning, fine artist and muralist who attended the Columbus College of Art and Design as an illustration major. After changing her major to painting, she transferred to the Herron School of Art and Design in Indianapolis, where she graduated in 2001, earning her BFA.

Color and light are always of first consideration in Amy's work. Her inspiration is gleaned from a wide variety of sources: from language and literature to pop culture, to her children's toys and costumes perpetually strewn around her house. She is influenced by a broad range of artists and movements, but especially by the great Dutch artists; most notably, Vermeer.

Since graduating college, Amy has happily settled in Indianapolis, where she lives with her husband and three daughters.

Gary Schmitt

Gary Schmitt makes sculptures from loose wool fibers which he hand felts into semi-solid objects. When assembled together into a piece of artwork, the objects attempt to tell a personal story that is open to interpretation. His work has been exhibited both in and outside the U.S.

Locally, with opportunities provided by the Arts Council of Indianapolis Schmitt has been involved in a couple of programs including having a photograph of one of his pieces displayed on a billboard as part of the ACI's High Art Billboard Program which places art on billboards around the city. He is also a current Creative Renewal Artists Fellow. With his fellowship, he traveled to two international workshops as well as to Europe to do research on wool felting.

Last fall, he was also selected by the Art Institute of Chicago's Ox-Bow School of Art where he completed an artist's residency. Currently, he is an artist-in-residence at the Lawrence Art Center, Partnerships for Lawrence in Indianapolis.

Taylor Smith

Taylor Smith's work is a calculated, contemporary interpretation of abstraction blended with fragmented elements of traditional still life and photographic portraiture. Mathematics, organic chemistry, life experience, photography and pop culture also play a role in her path from conception to completion. Smith's intent is to capture this process in the visible layers and process that blend abstraction and traditional painting with science to create an unexpected and moving experience. Her current work explores the relationship between abstraction and the ordered world of still life and portraiture by blending oil painting, collage, molecular detail and photography.

Amy Ward

Amy Ward is a self-taught artist from Indiana. She produces innovative paintings that demonstrate an unrivaled sense of color and form. Her work has been considered "controlled chaos." She finds that, "within any painting you can appreciate dozens of layers of activity. The sum total is balanced and thoughtful, bringing not only a sense of peace, but also a compulsion. These are paintings to interact with. The artwork created is not simple, in fact, there is no end of discoveries to be found in any one painting. It takes time to grow to love every nuance of every stroke, yet there is an immediate infatuation that will compel a collector to take it home and begin to fall in love."

Kevin Wilson

Kevin James Wilson describes himself as a graphic and fine artist. He holds a Bachelor of Fine Art in Illustration from the Rhode Island School of Design. He returned to Indianapolis to continue his career in fine art and raise his two children. His love for teaching kept him at the Indianapolis Art Center for twelve years, and he presently holds the position of Graphic Design Department Head at International Business College, where he is in his ninenteeth year of teaching.

As long as God permits, he'll create, exhibit and sell his work nationally and internationally. Some of his clients have included The Children's Museum of Indianapolis, The Indianapolis Zoo, The Fox Network, The Indianapolis Fire Department and The Central Indiana United Way. Some of his exhibitions have included The Talbot Street Art Fair, The Penrod Art Fair, The Broad Ripple Art Fair, Indiana Black Expo, The Hoosier Salon and The Indiana State Fair Professional Exhibition.

Lauren Zoll

Lauren Zoll (b. Indianapolis) has exhibited her work in exhibitions at the Autzen Gallery at Portland State University, Indianapolis Museum of Art; Indiana University Center for Art + Design, Columbus, Indiana; Contemporary Art Museum, St. Louis; School of Fine Arts Gallery at Indiana University; Ise Cultural Center in New York, N.Y.; Indianapolis Museum of Contemporary Art; DaimlerChrysler offices in Farmington Hills, Mich.; and Contemporary Art Institute of Detroit. Zoll's work has been profiled by PBS Digital Studios and has been published in New American Paintings Midwest Edition, 2015. Zoll is a recent recipient of the Creative Renewal Arts Fellowship from the Indianapolis Arts Council. Zoll received her BFA from the College of Santa Fe in Santa Fe, New Mexico and her MFA in 2006 from Cranbrook Academy of Art in Detroit, Michigan. Zoll lives and works in Indianapolis.