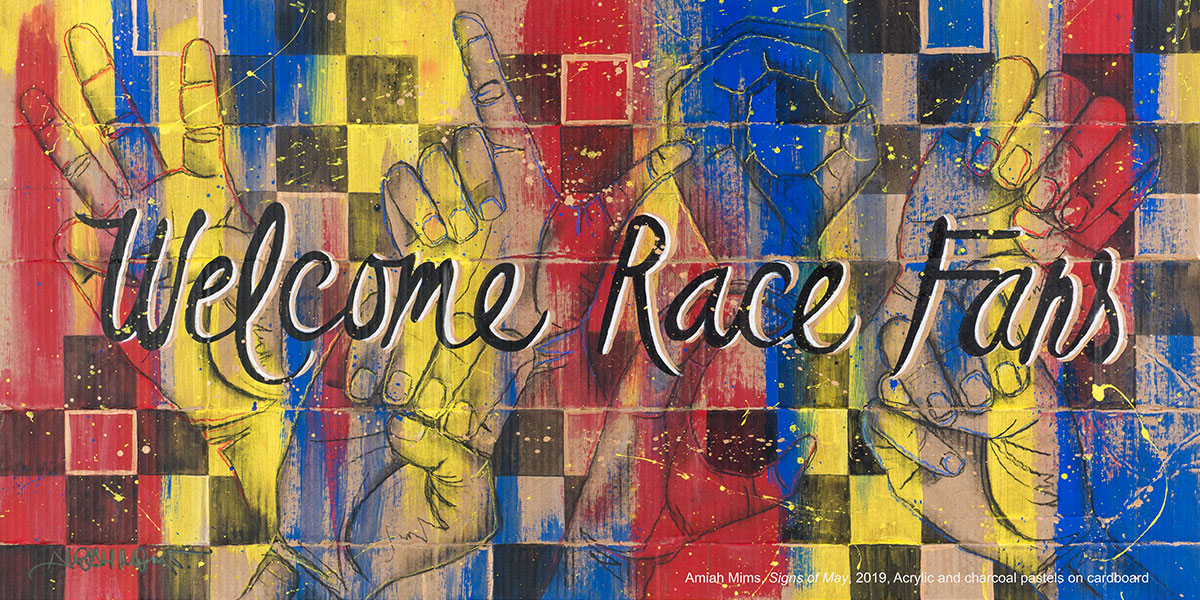 LOCATIONS & POSTERS
NEW! 2019 Posters Available NOW!
Gallery 924 at the Arts Council of Indianapolis at 924 N. Pennsylvania Street (M-F 9-5pm)
Indianapolis Artsgarden above the intersection of Washington and Illinois Streets (7 days a week)
Indianapolis International Airport – Information desk
IMS Ticket Office – 4790 W. 16th Street, Speedway, Indiana
Posters are FREE and available while supplies last.
Indy Wings locations: Get Your Wings and share the pic #IndyWings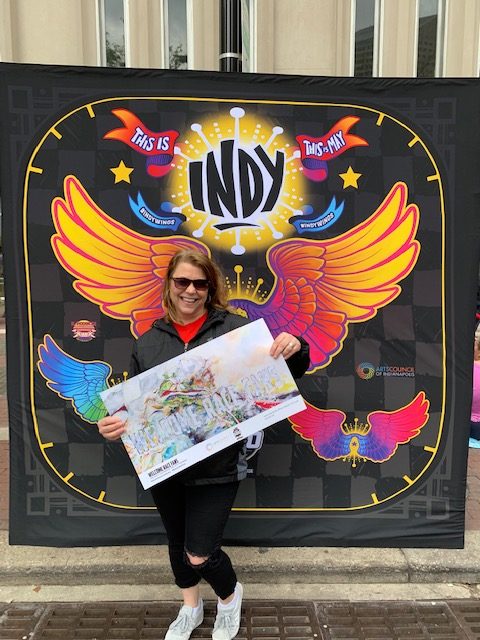 This year our Indy Wings original design is by Mallory Hodgkin!
Noblesville – Federal Hill Commons at 175 Logan Street
Fishers – 116th and Lantern Road
Westfield – 144 South Union Street
Broad Ripple – Broad Ripple Fit Club at 6542 Westfield Boulevard
Mass Ave – Downtown Indy at 646 Massachusetts Avenue
Speedway – Foyt Wine Vault at 1182 N. Main Street
Fountain Square – Downtown Indy at the Pioneer, 1110 Shelby Street
Franklin – Artcraft Theatre at 57 N. Main Street, Franklin, IN 46131
Indianapolis Motor Speedway – 4750 W. 16th Street (near the Pagoda)
Simon Malls –  Greenwood, Circle Center, Castleton, Keystone at the Crossing
Welcome Race Fans artwork banners –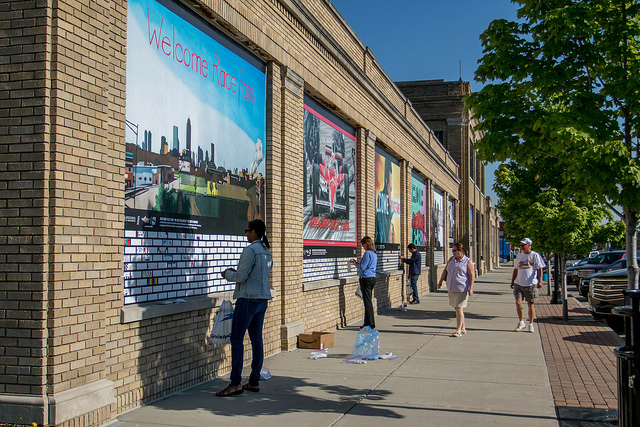 Indianapolis Artsgarden – (inside and outside) Intersection of Washington and Illinois Streets downtown Indianapolis
Indy Reads Books – Visible from I-65 at 911 Mass. Ave, downtown Indianapolis
Irvington – The Lodge at 5515 E. Washington Street, Indianapolis
Allison Transmission – All five banners are on Main Street in Speedway at 1200 Main Street
We want to see you and your Welcome Race Fans artwork! Use these hashtags to be part of the fun #WelcomeRaceFans #IndyArts 
If you are interested in purchasing one of the original artworks or have other questions about the program, please contact us at welcomeracefans@indyarts.org.
www.IndyArts.org | www.IndianapolisMotorSpeedway.com
Image above: Amiah Mims, Signs of May, mixed media on cardboard, 2019.