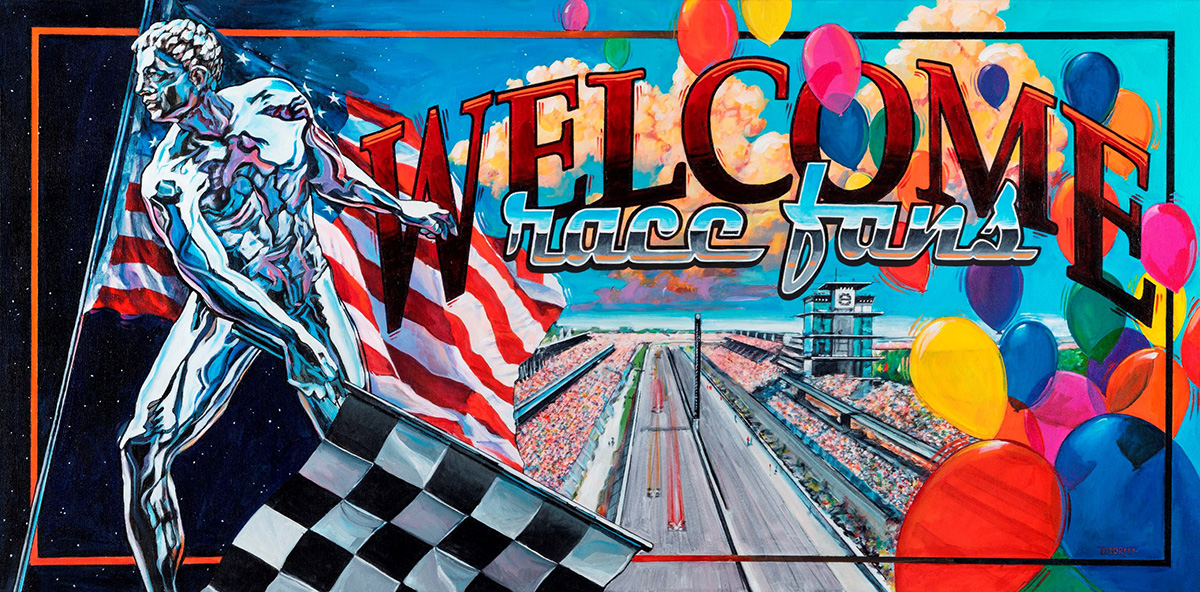 LOCATIONS & POSTERS
NEW! 2018 Posters Available NOW!
Arts Council of Indianapolis at 924 N. Pennsylvania Street (M-F)
Indianapolis Artsgarden above the intersection of Washington and Illinois Streets (7 days a week)
Indianapolis International Airport – Information desk
Posters are FREE and available while supplies last.
We want to see you and your Welcome Race Fans artwork! Use these hashtags to be part of the fun #WelcomeRaceFans #IndyArts 
If you are interested in purchasing one of the original artworks or have other questions about the program, please contact us at welcomeracefans@indyarts.org.  
www.IndyArts.org | www.IndianapolisMotorSpeedway.com  
Image above: Dianna Porter, Welcome Race Fans, acrylic on canvas, 2018.